March is nationally recognized as Women's History Month and, in true operatic fashion, we are here to shine light on some of the women who are breaking societal glass ceilings in the opera world and creating incredible legacies with their work. From conducting to directing to composing, women are playing an increasingly more critical (and long overdue!) role in classical music and in opera. The first opera Shero we would like to recognize is Ukrainian conductor Oksana Lyniv.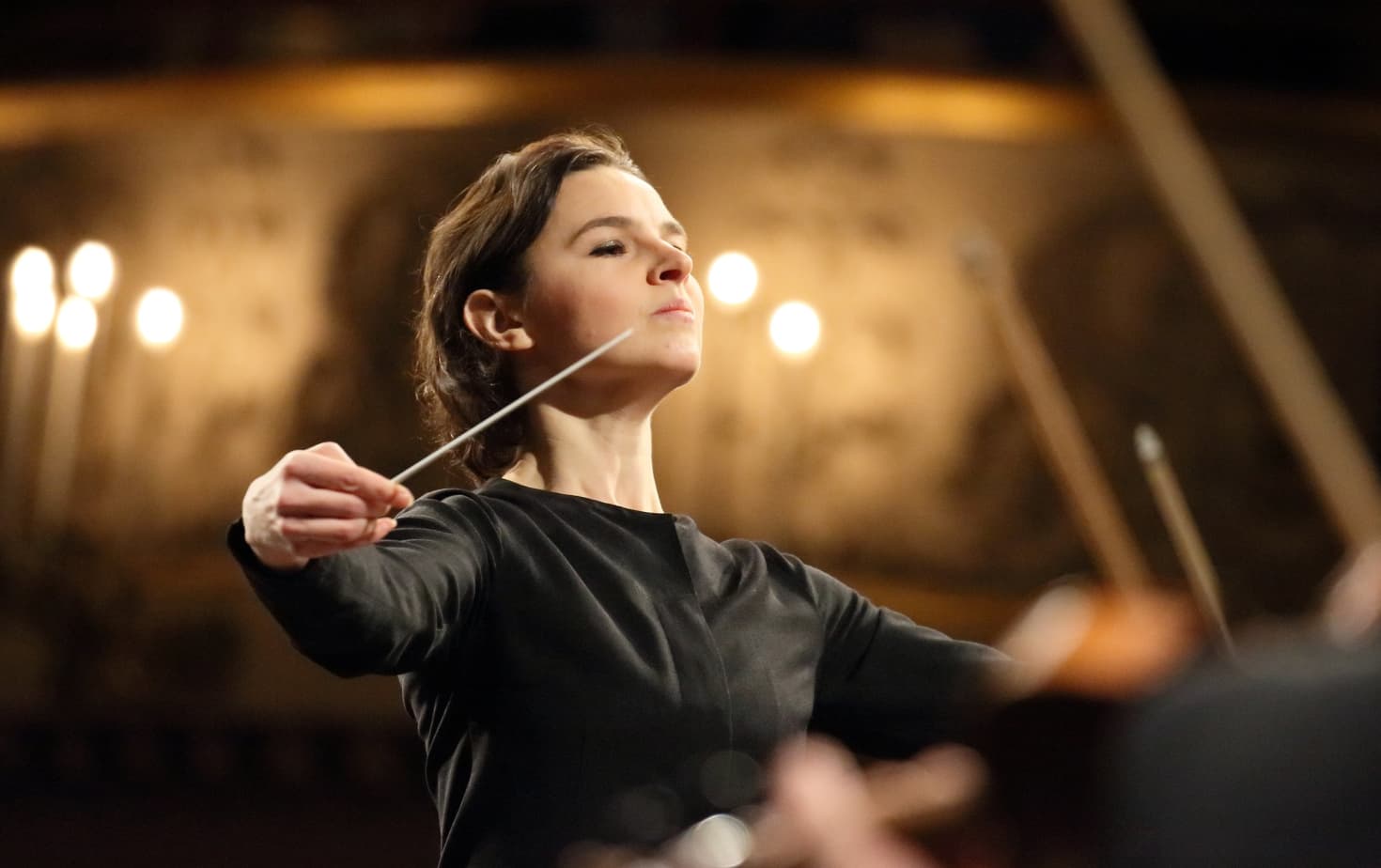 Photo by: Wilfried Hösl

Oksana Lyniv was born in Brody, a city in western Ukraine, into a family of musicians. As the granddaughter and daughter of choral conductors, music flowed deep in her blood and Lyniv showed early promise of musical talent. As a young woman, she studied piano, flute, violin and singing. She continued to study the flute and conducting at the Stanislav Liudkevych Music School in Lviv from 1992 to 1996. She first conducted an orchestra there at age 16. This sparked her interest in pursuing a career in conducting and from there she was destined for greatness.
Her achievements include a laundry list of firsts with both national and international awards and recognitions. In 2021, she became the first woman to conduct at the Bayreuth Festival, the annual summer festival dedicated to Wagnerian opera, where she conducted The Flying Dutchman—and we cannot overstate what a huge deal that was. She is also the first woman to serve as chief conductor of an Italian opera orchestra. Last year, she became the general music director of the Teatro Comunale di Bologna, one of Italy's most prestigious opera houses.
Elsewhere, Lyniv has conducted at the Bavarian State Opera, Berlin State Opera, Royal Opera House Covent Garden, Opera Frankfurt, Gran Teatre del Liceu in Barcelona, Teatro dell'Opera di Roma, Vienna's Theater an der Wien, Stuttgart State Opera, Royal Swedish Opera, Estonian National Opera, Bonn State Opera, Osnabrück Theater, Bremen Theater, Lviv National Opera and Odessa National Opera. She had to step away from a scheduled LA Opera debut with Lucia di Lammermoor earlier this season, but we hope to have her with the company in the future.
She has worked with leading orchestras worldwide as a guest conductor in renowned opera houses in Austria, Germany, Great Britain, France, Switzerland, Spain, Sweden, Estonia, Hungary, Romania, Japan, and Ukraine to name a few.
As a proud Ukrainian, Lyniv makes sure to give back to the country and community that helped make her who she is today. She is the artistic director and co-founder of LvivMozArt, an annual international music festival held in Lviv, Ukraine, and of the Ukrainian Youth Symphony Orchestra (which was awarded the Saxon Mozart Prize in 2021). She is considered a cultural ambassador of Ukraine to the world and for this she has been awarded numerous honors and accolades, such as an honorary ambassadorship of the city of Lviv. She was listed in the"100 Most Influential Women of Ukraine" by the magazine Focus.
Hats off to Oksana Lyniv as she continues to be a beacon of light and excellence for the next generation of opera Sheros.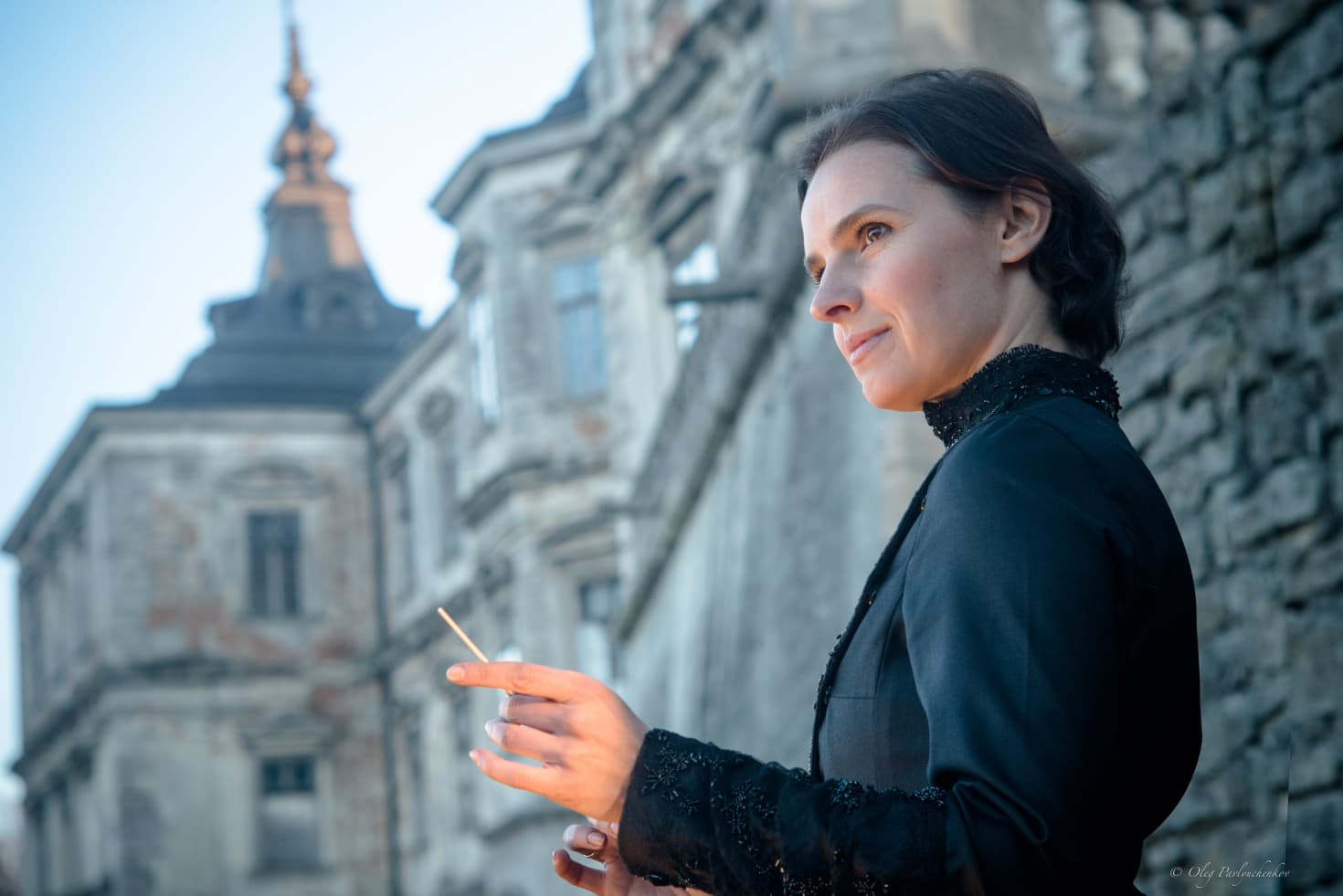 Photo captured by: Oleh Pavliuchenkov
Read more about Oksana here