We get it. It can be hard to pick which performance of Eurydice you want to go to—especially when you're seeing a brand-new show. But don't worry, we have your back (and some pretty cool post-show events happening to help you decide).
From February 8th - February 23rd, the Dorothy Chandler Pavilion becomes the hub of our Eurydice Found festival. All events take place in the Eva and Marc Stern Grand Hall and will immediately follow performances of Eurydice. Oh, and did we mention all of these are free to attend with your ticket purchase?
February 8, 7:30 PM: Opera producer Beth Morrison, soprano Danielle de Niese and LA Opera's head of music, Miah Im, discuss women's representation and growing leadership in opera with Dr. Kristi Brown-Montesano. This conversation is in partnership with The Hildegards, a network of women working in classical music in Los Angeles.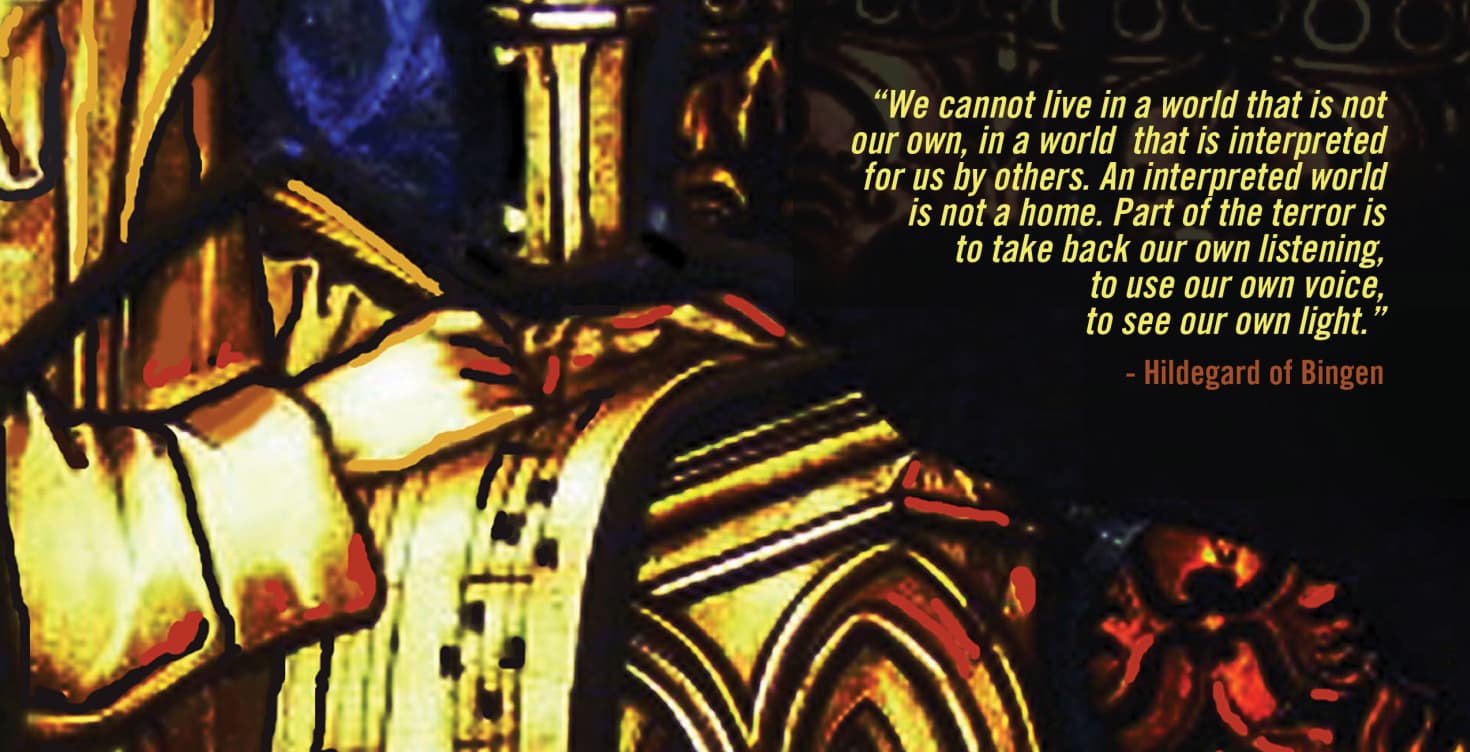 February 14, 7:30 PM: LA Opera's President and CEO, Christopher Koelsch, and some of opera's most innovative and creative visionaries delve into how opera is rapidly evolving, particularly within new mediascape possibilities.
February 16, 2:00 PM: Dr. Ed Krupp of the Griffith Observatory and composer Dr. Juhi Bansal discuss the myth of Orpheus and the astrophysical importance of the stars. Following their conversation, the combined choral forces of Pasadena City College Opera and Cal Tech will perform an excerpt of Bansal's work We Look to the Stars.
February 20, 7:30 PM: There are very few things that are cooler than learning about our brains. Neuroscientists of USC's Brain and Creativity Institute discuss how a multitude of brain processes including memory, imagination, emotion, abstract inference and social knowledge are shaped by the myths and stories we share.
Looking for something a little more interactive?
February 1st – February 23rd ON GOING: Check out Lumee's Dream, an immersive audio-visual installation inspired by Ellen Reid and Roxie Perkin's 2019 Pulitzer Prize-winning opera, p r i s m. Created by acclaimed director James Darrah and cinematographer Adam Larsen, Lumee's Dream plunges the observer into p r i s m's unsettling universe. The site-specific soundscape will beckon the listener from all corners of the Dorothy Chandler Pavilion's third tier lobby with its eerie and alluring melodies. The loop runs approximately 25 minutes (but you don't have to stay for the whole time).
p r i s m was originally commissioned by Beth Morrison Projects,
presented in conjunction with LA Opera Off-Grand in December 2018.
Video by James Darrah (director and cinematographer),
Adam Larsen (editor) and Yuki Izumihara (designer).
Audio mix and installation design by Ears Up.

Made your decision?