We're honoring and showcasing the invaluable contributions of Black artists and individuals to the opera world all February long. And while we look around at all the doers and shakers in classical music, we're taking a moment to spotlight some of our own staff who keep the opera wheels turning right here in Los Angeles.
TERRANCE ELLIS |
Interactive & Graphic Designer
Whether he's editing On Now videos, designing graphics for upcoming productions, or researching and implementing new and exciting ways to bring opera directly to you, Terrance Ellis, our Interactive and Graphic Designer, is (one of the many) creative forces behind our digital presence.
After working so hard to help us build an even better virtual stage, it's time for Terrance to step away from his work computer and in front of the camera so you can all meet the person who helps bring our online opera to life.
Introduce yourself!
Hello everyone. I am an Interactive Designer at LA Opera, and I have been here for almost two years now.
What does a typical day look like for you?
Typically, my day will start with some inspiration or it might start with me reviewing creative briefs and documents that we have internally for projects that I'm working on; something related to a visual design, systems design, motion design, software design or even video editing. I spend a lot of my time doing research and analysis, looking and diving deep into the metrics of the interactions that you guys have with our digital products. Then my goal after studying those metrics is to make sure that it's easy for you guys to continue interacting with it, or brainstorm any improvements that can be made.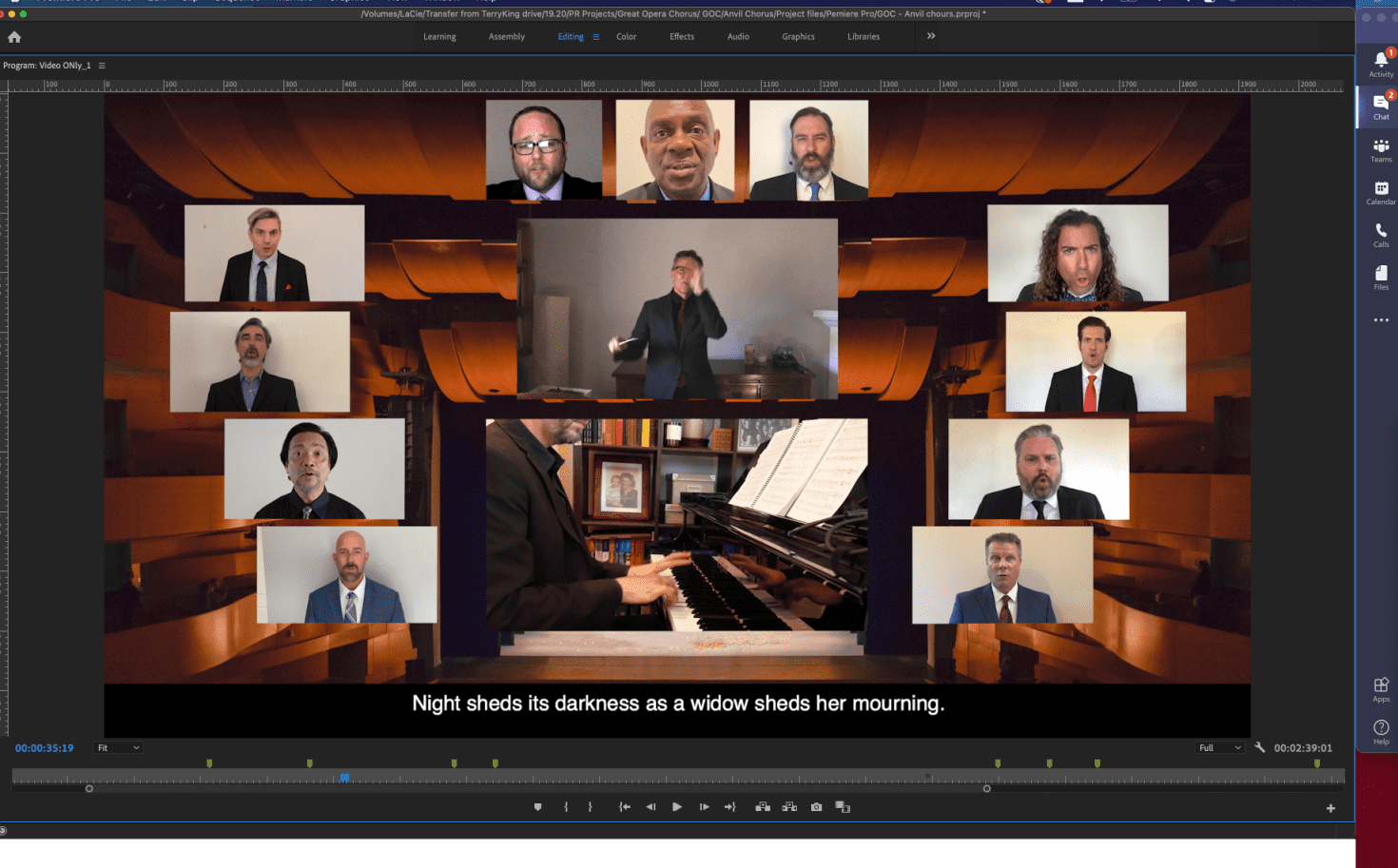 What did you know about opera before you started working at
LAO
?
I did not know much about opera. It wasn't really until I came to LA Opera that I really started understanding what opera is.
What are some fun facts that you've learned
sinc
e?
I had no idea these famous composers worked for opera companies and opera productions! I had no idea.
Do you have a favorite production or project you've seen or worked on?
I will always enjoy the first project I worked on because it was just so new. And my first project was [our 2019 production of] La Bohème. There's something in every production that I can find that I like, because each one is a little different. Each story reaches to a different audience and different people in different ways. Me being an interactive designer, I really try to pay attention to what the user wants out of [their experience]. I find something that is unique about every single one of them that can be enjoyable.

What do you hope the future brings for LA opera?
I hope that the future stays in the digital space. As excited as I am to go back in house, I'm also excited for-- in parallel-- the digital platforms to continue being pushed forward and making it easy for people to experience opera.