We're honoring and showcasing the invaluable contributions of Black artists and individuals to the opera world all February long. And while we look around at all the doers and shakers in classical music, we're taking a moment to spotlight some of our own staff who keep the opera wheels turning right here in Los Angeles.
Jeannique Prospere | Interim Costume Director
Her work is always featured front and center on our stage, but rarely is she. Considering Jeannique Prospere has been working with us for almost 15 years, it's about time we pull her out of the costume shop and into the spotlight so you can all get to know the incredibly talented artist behind a ton of our favorite costumes.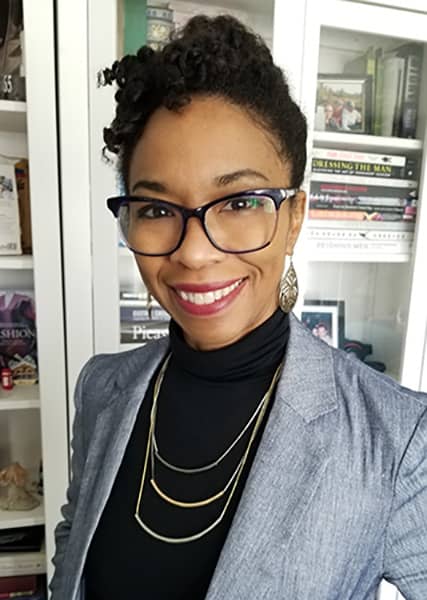 Introduce yourself!
My name is Jeannique Prospere, and I am the Interim Costume Director with the LAO costume department.
How long have you been working at LAO?
I've been working here since 2006, almost 15 years. The very first show I worked on at LAO was Manon, as a Costume Assistant.
What does your typical day in the costume shop look like?
A typical day involves a wide range of duties. It may be working with cutters and performers in costume fittings, meeting with costume designers to discuss how best to bring their creation from page to stage, ensuring that the costume shop artisans have what they need to construct the most impressive costumes. Or, it may be collaborating with colleagues from other departments, like stage management or props, to make sure that all runs smoothly from dress rehearsals through performances.
Other days it can be budgeting and planning for future seasons or liaising with other opera companies to gather information and coordinate upcoming rentals or co-productions. In general, it is ensuring that all personnel from the costume shop, wardrobe and wig, and makeup departments, are on the same page and have what they need to make the production look its best. Essentially, my job is coordinating our department's skills, talents, and resources to ensure that the costume designer's vision for a production is successfully realized on our stage.
What do you like most about
your work?
I really enjoy being able to see the evolution of an idea from a two-dimensional drawing to a three-dimensional creation. How each character's design can make a difference in the effect of the entire production. I especially enjoy watching our very talented artisans craft materials into works of art.
How did you get into costume design?
I have always loved the theater and the arts. I performed with dance groups since I was young and was especially drawn to costuming in movie musicals. Growing up in the West Indies, apart from Carnival costumes, the only clothing design that I had been exposed to was fashion design, so I pursued that avenue. It wasn't until later that I realized that design for theater was a potential career path, and I moved on to study costume design here in LA. It was in this program that I was formally introduced to the world of opera through my professor, Dunya Ramicova, who almost exclusively designed costumes for opera. I love that opera is meant to incorporate and highlight the full breadth of art forms.
Do you have an overall favorite production or project you've worked on? Why?
It's hard to choose an overall favorite. La Bohème (the Herbert Ross production designed by Peter Hall), Akhnaten, Candide, Orpheus and Eurydice, are some that I really love. As with any artistic form, each production can leave a mark for a different reason. But I always think that Il Postino-- composed by Daniel Catan—is the closest to my heart. It was wonderful to be a part of a contemporary piece premiering on our stage and getting to watch the artists bring the piece to life. And I was fortunate enough to travel to several countries with the production. But visiting Pablo Neruda's home in Chile with the incredible artists who were bringing the story (that was inspired by his life and poetry) to life was a truly indelible experience.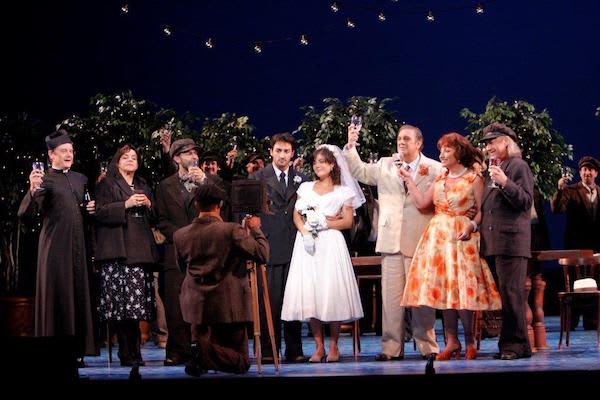 LA Opera's production of Il Postino (Robert Millard)
What do you hope the future brings for LAO?
I, like all of us, am looking forward to experiencing opera, live and in-person again. But I am also excited to see what positive changes and artistic exploration our experiences of 2020 and 2021 might bring.