Every summer, we welcome students 9-17 years old to our favorite summer pastime: Opera Camp. And for the second year in a row, Opera Camp is going virtual. That means any student, anywhere can experience all of the musical magic we have in store.
There are hundreds of reasons little and big ones alike love our two-week long opera extravaganza. But don't take just our word for it. Read on to learn what former campers (aka the real experts) have to say about just the top three.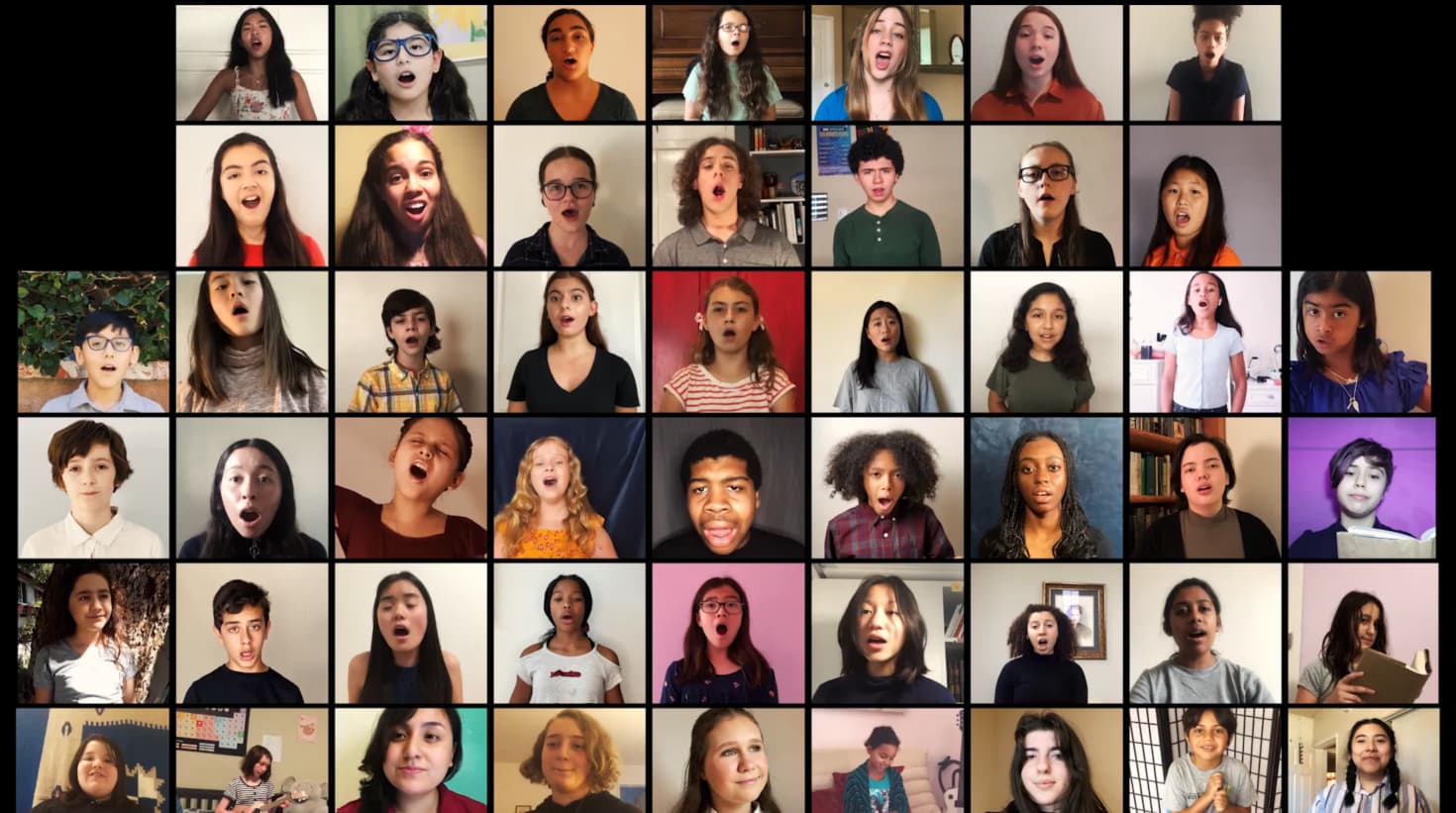 Campers l
earn directly from arts
professionals.
Every day at Opera Camp, students learn directly from our teaching artists. 10th grader Maxine P. says, "The [teaching artists] are all so open…You learn so much in just a couple of weeks."
The virtual format means that students have a one-on-one experience with tailored instruction designed to help them find their voice. Isaac J., who has been doing Opera Camp every summer for six years, says, "I enjoy how my vocal range and power expands each year."
Students create friendships with other opera lovers from all over the
country
Opera Camp has always been about helping kids connect to a community of fellow music lovers. 8th grader Vivian M. says "I always love coming back to Camp, no matter how many years I keep going. There's just something so magical about being able to be surrounded by people who are like you."
Now students don't have to be in Los Angeles to be a part of the Opera Camp community, our virtual camp comes to them. They also don't have to be opera lovers per say, but we can pretty much guarantee they will be by the end of camp.
They'll be empowered to m
ake the world a better
place
Art and music have a way of connecting us to history and helping us empathize with each other. Something camper Bruce F. captures when he says, "[With music there is] more truth in the world."
This summer, campers in session one will draw from their own unique experiences in their community to create an opera. Students in session two will perform Journey to Córdoba, which tells the story of a young Mexican American girl connecting with her family history.
Camper Flora W., now in her 7th summer at Opera Camp, describes the experience perfectly, "In Opera Camp, the stories that we tell don't often appear in history books. Looking at struggles in the past gives us a blueprint as to how we might shape a more just future."
Learn more about Opera Camp here and if you know a little one who might be interested, sign them up today.