"A challenged world is an alert world and from challenge comes change."

In honor of Women's History Month, Kristi Brown-Montesano, Ph.D. joins LA Opera as a guest contributor.
___________________________________________________________
The theme for International Women's Day 2021 is "Choose to Challenge," a reminder to everyone to "challenge inequality, call out bias, question stereotypes, and help forge an inclusive world."
Many opera companies and artists have already begun the difficult but necessary work of reassessing the status quo, pushing for diversity and positive representation in the repertoire as well as in creative personnel and leadership. But even today, women are woefully underrepresented in key roles, including composers, stage directors, conductors, artistic directors, and general directors.
Consider the nine opera companies in OPERA America's "budget 1" tier: Dallas, Houston, Los Angeles, Chicago, Michigan, Philadelphia, San Francisco, Santa Fe, and Seattle. (With an annual budget of over $300,000,000, the Metropolitan Opera occupies its own category.) Among these companies, only Seattle has a female general manager, Christina Scheppelmann, appointed in 2019. The only female music director among these companies, Eun Sun Kim, officially starts her tenure in San Francisco this year.
Onstage, of course, there are plenty of female-identifying vocalists and dancers, but the statistics for composers, conductors, and stage directors are pretty disheartening. During the 2018/19 season—the last full season before Covid-19 closed houses—the nine "budget 1" companies staged 63 works. Only two of these operas were by women: Ellen Reid's Pulitzer-winning "prism" (premiering at LA Opera and co-produced by Beth Morrison Productions) and Rene Orth's Empty the House (Opera Philadelphia). The numbers are only a little better for conductors; women led the music of seven productions (11%). Stage direction is more encouraging, with women directing 17 productions (27%).
Historically, the culture of Western classical music has traded heavily in traditional ideas of (white) male genius, and—as the above statistics show—this patriarchal legacy still resonates strongly in today's opera world. And, yet, there are also hundreds of women pushing back these old-school systems, bringing fierce creative energy and new vision to the world of opera. We wanted to spotlight at least a few of these amazing women who are "choosing to challenge" the world of opera and beyond.
Broadening the Narrative: Naomi André, opera scholar
Directing as Activism: Robin Guarino, stage director
Owning the Podium: Eun Sun Kim, music director
Sponsoring Change: Sue Marineau and the Marineau Family Foundation
Representing, Onstage and Off: Ailyn Pérez, soprano
Thinking beyond the Score: Ellen Reid, composer
The front page of Ellen Reid's professional website is a mesmerizing black background with flickering points of light, evoking deep outer space. In the center, two lines of text cut to the chase: "composer and sound artist, Pulitzer Prize in Music 2019."
The distinguished prize went to Reid's opera, "prism," a work that confronts the trauma of sexual and emotional abuse with extraordinary sensitivity and breathtaking sonic invention. The piece had its emotional premiere at REDCAT in 2018 as part of LA Opera's Off Grand series. The composer and librettist Roxie Perkins began work on the opera in 2014, before the #metoo movement sparked new urgency into discourses about sexual harassment. The opera is personal—both Reid and Perkins are survivors of sexual assault—and also purposely transpersonal. As Reid expressed to NPR, "I hope this piece allows anyone to be one step closer to living a life that isn't their own. I feel like music has a way of allowing you to understand an experience that isn't yours."
Reid's keen interest in the listener's experience of her music is central to her identity as a creative artist, part of what distinguishes a composer ("the realm of the notes and the performance") from sound artist ("the realm of how it's heard"). In fact, many of her works, not just the operas, have a theatrical, immersive quality informed by space and community. In the last few months, for example, Reid launched a series of collaborative public art work collectively titled Soundwalk, the first of which opened in New York's Central Park. (The Los Angeles version opened last month in Griffith Park.) Listeners control their soundscape through a GPS enabled app, which responds to their pace and chosen paths.
Reid didn't begin composition until her undergraduate years at Columbia University. Growing up in small town in Tennessee, she played the piano and sang in the choir, but "didn't know anyone who was a professional composer or even a professional musician really, so it wasn't on the radar as a potential life path." At first she was drawn to musicology and the sociology of music, though she had already started to write music on her own. Columbia composer George Lewis—who was advising Reid on a thesis about jazz—nudged her into rethinking her professional calling: "Why are you writing papers? Your paper is not that great. And this music is really good."
Reid herself has continued this spirit of mentorship. In 2016, she and fellow composer Missy Mazzoli co-founded the Luna Composition Lab, specifically to address "the gender gap in the field of classical music by inspiring young self-identifying female, non-binary and gender nonconforming individuals to compose." Fellows of the program (age 12–18) are paired with outstanding composers and musicians for a year-long mentoring and masters classes; they also enjoy performance and recording opportunities. For the 2019/20 season, Luna Composition Lab partnered with the Los Angeles Chamber Orchestra, which offered world premieres of eight original works by Fellows and "Luna Lab with LACO" participants. Enjoy the performances here. One of her most recent projects, Lumee's Dream, premiered in January 2021 as part of LA Opera's On Now initiative and Digital Shorts series. The work is based on an excerpt from the opera "prism" and can be streamed here.
While this list includes six incredibly talented women who have made countless contributions to the industry, let's not forget to celebrate the thousands of others (in all kinds of roles) who continue to challenge the operatic status quo.
________________________________________________________________________________________
About the writer: Kristi Brown-Montesano

Kristi Brown-Montesano, Chair of Music History at the Colburn Conservatory of Music, received her Ph.D. in musicology from UC Berkeley, with a specialization in 18th-century western European music. A trained vocalist, studying with Stephanie Friedman and Jeffrey Thomas, Brown-Montesano was a long-time member of the American Bach Soloists. Her book, Understanding the Women of Mozart's Operas (Univ. of Calif. Press, 2007), offers a detailed study of the female characters in the Da Ponte operas (The Marriage of Figaro, Don Giovanni, and Così fan tutte) and The Magic Flute, re-evaluating critical assumptions about these fascinating roles.
Brown-Montesano's other areas of research include the uses of classical concert music in film, postwar reception of J.S. Bach in American popular culture, Wagnerian influences on the films of Lars von Trier, gender politics in contemporary classical-music culture, and Arthur Conan Doyle's choice of the violin for his fictional detective Sherlock Holmes. In 2014, she was honored to participate in the UCLA Musicology Department's Distinguished Lecture Series; in 2017, she was a panelist and presenter at the first "Women in Music Festival" at Mount Saint Mary's University. In 2020, Brown-Montesano was the keynote speaker for Opera Wilmington's fifth annual symposium, exploring issues of gender, race, and power in Mozart's The Magic Flute.
A passionate teacher and "public musicologist," Brown-Montesano loves connecting with students, teachers, musicians, and audience members. In addition to collaborations with the LA Opera, Brown Montesano has worked as a scholar-educator with the Los Angeles Philharmonic, Orange County Philharmonic Society, La Jolla Music Society, Opera League of Los Angeles, Le Salon de Musiques chamber series, and Mason House Concerts. For more information visit kristibrownmontesano.com.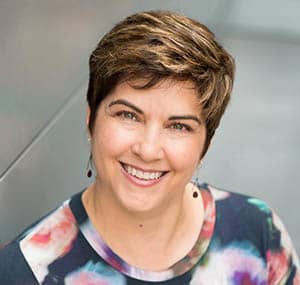 Kristi Brown-Montesano, Ph.D