We have a ton of stuff in store for the company premiere of The Anonymous Lover. We've got some blog posts, podcasts, virtual events, and a few other surprises coming your way between now and November 14th, and you can keep track of it all right here. Think of this page as your one-stop shop to all things The Anonymous Lover. All you have to do is scroll down and enjoy.
Blog posts
We've got some good stories in the works and few you can even read now (if you haven't already).
James Conlon on The Anonymous Lover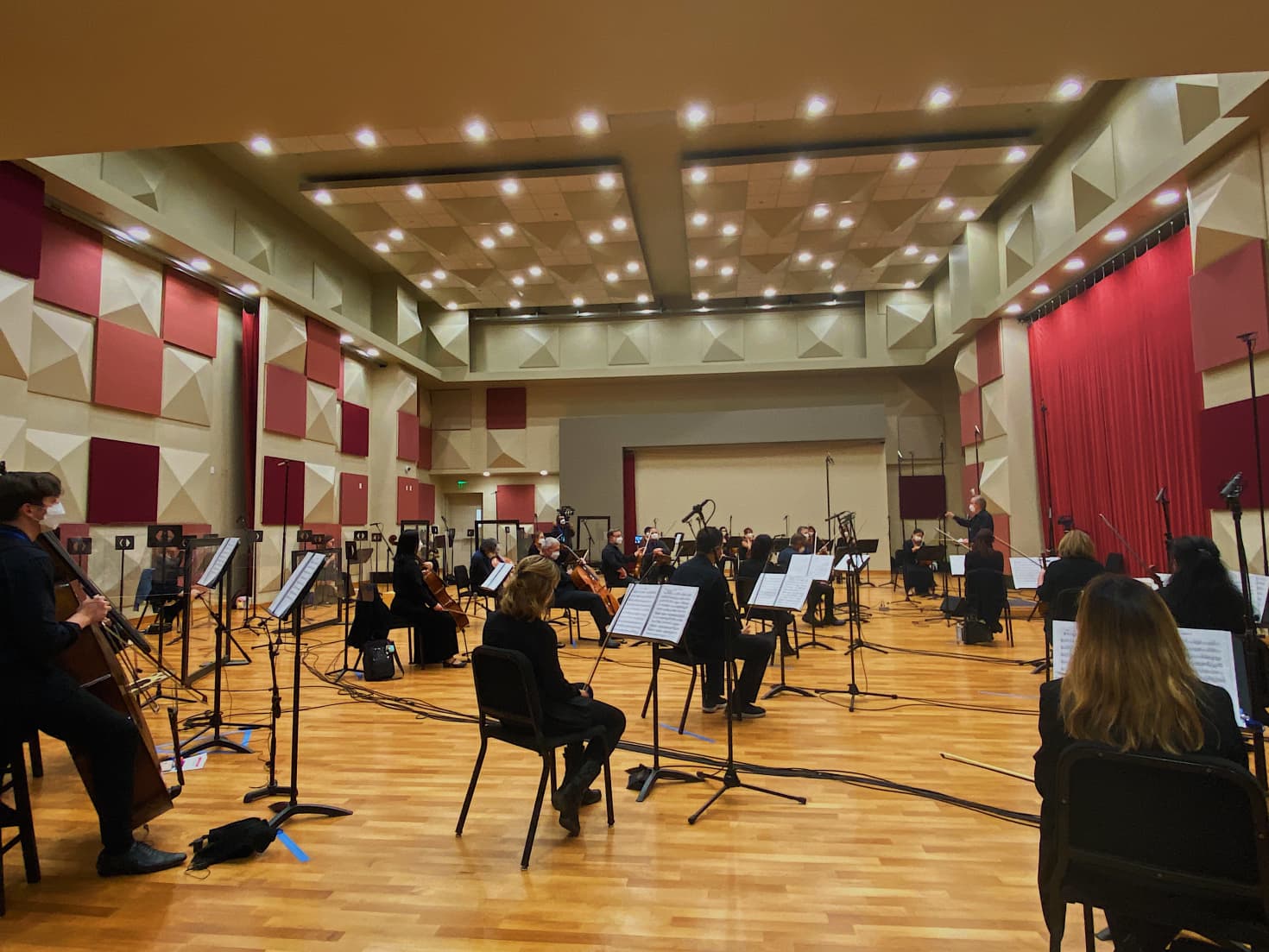 "With the vanishing of the name, goes the disappearance of the object, the slice of art, the fragment of literature, the portion of music. With the fading of the thing, so the name is gradually effaced from memory.
I have long taken a special interest in music by composers whose names and works have been virtually eliminated from history. LA Opera audiences know this well; the Recovered Voices series introduced them to a part of the extraordinary literature of works by composers whose music was banned and whose lives were disrupted—or worse—by the Third Reich..."
Read the rest of Maestro's note here
A NOTE FROM DIRECTOR Bruce A. Lemon JR.
When Life Gives You Bruce Lemon Jr., Make an Opera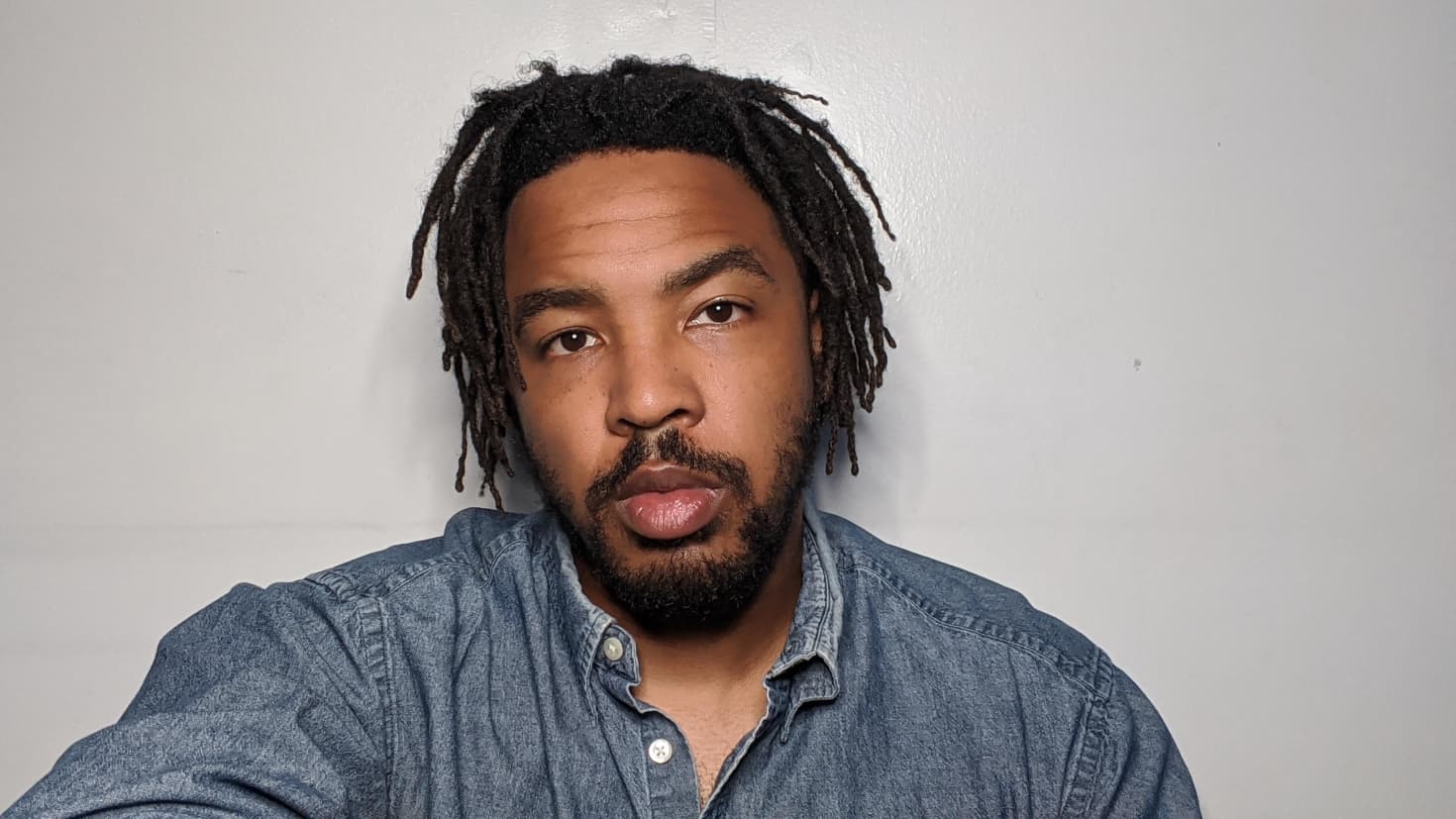 Learn a bit more about director Bruce Lemon Jr. in this Q&A session we were fortunate to have with him. Want a little taste? Read an excerpt below:
WHAT DO YOU THINK ARE SOME OF THE MOST IMPORTANT MESSAGES AUDIENCES SHOULD TAKE AWAY FROM THIS PRODUCTION?
There is something really, really special about people still trying to find ways to connect to each other, even when everything is against them. And that is something that is happening here with this production and trying to solve problems. And trying to tell stories. I don't want the story of Joseph Bologne to get buried here because his story is incredible. But what's also incredible is the reason why we don't know that story, you know? And there's no way to do his work without talking about why we don't know his work. Because facts are facts. This isn't political. Facts are facts. You don't know his work because of racism, period. Like, his mother was a slave, a 17-year-old slave and his father was a slave owner. There's no math to do here, you know how this went. Don't try to tell yourself a pretty story. So, looking at all of those things that had to happen to get us to this point, all the terrible things, leads to the beauty of people trying to come together and tell the story, and new voices coming in to try to tell the story because I wouldn't be here if it wasn't for that story.
Opera's New Normal


We all know that, right now, the world is anything but normal. And that includes how opera, well... operates. Staging a production under regular circumstances is a feat in and of itself. Staging one in the middle of a worldwide pandemic is a whole other ballgame. Read a bit about how this production is coming together under COVID guidelines and how our cast and crew is adapting to this new normal.
Post-show conversation: the Mindful Veteran Project's
Our friends at the Mindful Veteran Project are back to lead one of their signature post-show conversations, but instead of taking over Stern Grand Hall, they're taking over your home screens. This guided panel discussion will start at 6:10 PM on November 14th right after the cast takes their final bows. A group of African-American veterans will lead a conversation on a few parallel themes of The Anonymous Lover and today's current events. Did we mention this talk is free and open to the public?
PODCASTS
We're sound-checking our mics and getting our questions ready for a few podcasts that are all about The Anonymous Lover. Save the dates for our next three conversations that will cover everything you want to know about the production and its composer Joseph Bologne, Chevalier de Saint-Georges.
Tuesday, October 27th: Bruce Lemon, Arian Helou and Andrew Brady, a bassonist and Colburn Conservatory alumnus, on The Anonymous Lover. Listen below.
Tuesday, November 10th: History vs. Opera: The Anonymous Lover with Muriel McClendon.
Thursday, November 12th: Maestro James Conlon on The Anonymous Lover.
want to dig deeper?
A lot of music lovers are eager to rediscover composer Joseph Bologne. So is Hollywood. Searchlight Pictures has a biopic in development that will soon introduce his extraordinary life to filmgoers worldwide. But in the meantime, we've compiled some links that will help immerse you further into his music and his time.
A great place to start is Parterre Box's two part introduction to the composer and his opera The Anonymous Lover (part one is here, and part two is here). One month later, the New York Times followed up with its own piece on Bologne.
For an extensive historical exploration of Bologne's life, check out the detailed biographical materials at AfriClassical.com (where you can also learn about dozens of other important composers and musicians of African heritage).
If you're more of an audio-visual learner, you can watch a documentary about Bologne which includes performances of his orchestral music, or a talk with musical illustration by pianist and educator Charles Pettaway.
Comprenez-vous le français? If so, click here to read the French play L'Amant Anonyme, which Bologne's opera is based on.
Keep checking back here to see what other Anonymous Lover-related content we have for you (which is a lot, we promise). Still need to RSVP to the show or want to read over its full synopsis?