Bruce Lemon is about to make his company debut directing a company premiere of a work that's been unjustly neglected for too long. If there's anyone up for the task, it's him. We spoke with this accomplished creative early on in the planning stages about his first experiences with opera, his thoughts on composer Joseph Bologne, and what you can expect to see when you tune in for The Anonymous Lover on November 14th.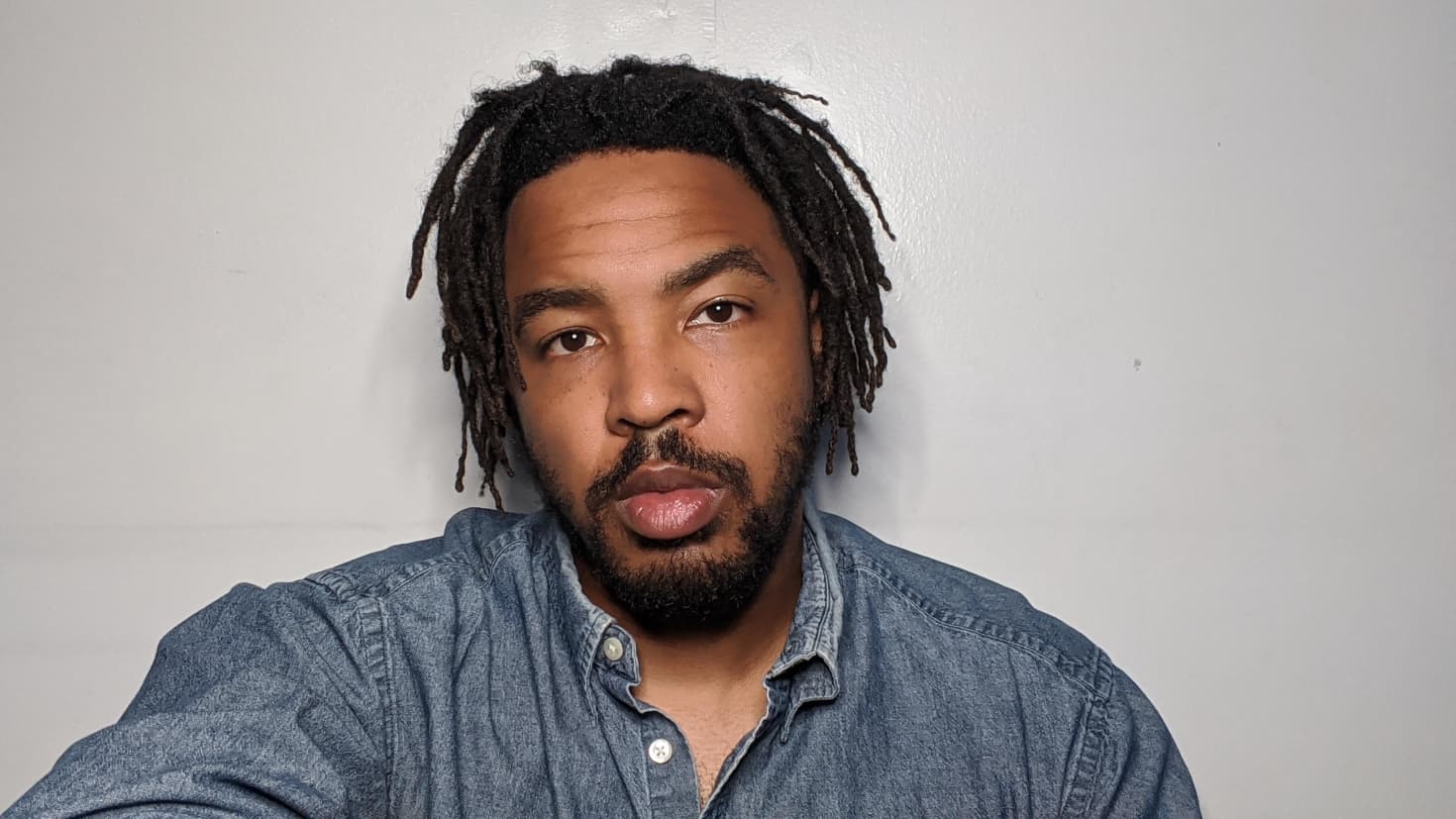 Let's start from the beginning. H
ow did you get involved in this project
?
It happened with a call from Stacy Brightman, actually. I had a relationship with LA Opera through some community engagement stuff. And I was a supernumerary years ago in Thaïs, so from there, I just developed a bit of relationship with the opera. Directing an opera, however, is new to me. This whole thing, [putting on a production during a pandemic], is new to everyone. We're doing something that I don't think anybody else has done yet or is doing at the moment. I'm slowly realizing how much of a big deal it is. My mother started going to the opera when when she came to see me as a super and since then has fallen in love with it. A few days ago she asked me if her opera was ready. That makes this special for me. That along with the allure of a new adventure. I haven't directed an opera before and haven't directed a film before, but we are doing opera on film in the age of social distancing. There really isn't a rulebook for this, nobody knows how this is supposed to look or how this is supposed to go. So this is an opportunity to really write that book.
Even though this
is your
first time directing an opera
,
it's not your first experience with it, right?
After college, I was an intern at Julliard. And one of the first productions I got to work on, I was an Assistant Stage Manager on an opera. I was working underneath the stage, and that was my first introduction to it. It was a whole world that was opened up to me, but it didn't happen until my mid 20s after college on the other side of the country.
You're never too old to experience something new!
Yeah. I'm a kid from LA. I'm from Watts. So, access to opera is important to me. Through a partnership with LA Opera and Watts Village Theater Company, we've been able to take busloads of youth from Watts to the Dorothy Chandler Pavilion. I took a bunch of high school students to see Moby Dick a while back and what was amazing was hearing the students talk about the show and wondering whether they were going to latch on to something. One of them was talking about the projection design, and all of a sudden, they wanted to become a designer. And that was the whole point. I just wanted to expose them to different types of storytelling and different types of art making, and show them other things they aren't always exposed to—that there are other things you can do, especially coming from where I'm from.
Let's get into The Anonymous Lover a bit.
Wha
t is the story about from your perspective
?
It's really about this unspoken love and what I see to be a failure to communicate; a failure to communicate your emotions and your feelings open and honestly, for fear of whatever is stopping you from expressing that love. But also, it's about the breakdown in communication that we're all dealing with right now. Even though we're going to be in a theater doing this production, it still has to be socially distant. None of the performers can be within 20 feet of each other, I believe is the number that we're working with right now. So, it's still very much going to be people in their own area, participating through the lens of a camera, you know, which is exactly what we're all doing in our homes now. So, there's a there's a shared experience there.
What do you think are some of the most important messages audiences should take away from this production?
There is something really, really special about people still trying to find ways to connect to each other, even when everything is against them. And that is something that is happening here with this production and trying to solve problems. And trying to tell stories. I don't want the story of Joseph Bologne to get buried here because his story is incredible. But what's also incredible is the reason why we don't know that story, you know? And there's no way to do his work without talking about why we don't know his work. Because facts are facts. This isn't political. Facts are facts. You don't know his work because of racism, period. Like, his mother was a slave, a 17-year-old slave and his father was a slave owner. There's no math to do here, you know how this went. Don't try to tell yourself a pretty story. So, looking at all of those things that had to happen to get us to this point, all the terrible things, leads to the beauty of people trying to come together and tell the story, and new voices coming in to try to tell the story because I wouldn't be here if it wasn't for that story.
This will obviously be
a very unique
staging if the cast is going be to so far apart. Can you talk a bit more about the aesthetics
of the production?
Will we see a typical period piece?
No, you won't. It will have a few [period] elements, but it won't be a typical period piece. Think of it as almost an alternate Los Angeles on Bunker Hill, where instead of the redevelopment project that happened in '55, those Victorian homes are still there instead of the high rises we have today. We're imagining if the poor people who were in that area, were able to buy into those buildings and were able to retain that property and build generational wealth, and it became a vibrant community full of black and brown people. And this isn't an indictment of the Performing Arts centers being built in areas where there used to be people in homes. It's just exploring an alternate reality of what could have been.
Let's talk about staging a show during these unprecedented times. What are some
confines you're working with to maintain
proper
COV
ID guidelines
?
I don't want to run from the fact that we have to be 20 feet apart. I don't want to run from the reality of the day and what the situation is. There are parameters that we have to dance around, like, how many people can be in the space at once. We have six performers, but we also have 10 cameras, and crew members. You also can't have someone singing on one part of the stage, and then have someone else go to that same spot 10 minutes later because [there are particles] in the air now. So I think instead of breaking our necks trying to hide from that and cover it up, I think it's best to own that. [The performers] are also going to be in two separate rooms. The singers are going to be in theater, of course, but the orchestra is going to be in a different space in the building.
Since there's no audience in the theater, are you going to expand the action beyond the stage?
I would like to use the whole building; we're going to use the whole the whole theater for sure. And honestly, we couldn't we couldn't keep it condensed to just the stage with six performers having to be 20 feet away. There's just no way we could do that. So, we have to make use of the of the stage and the balconies and the house. And to me that's exciting. I like using the entire space even when we're not restricted.
Want to learn more about The Anonymous Lover? Click here.