Legendary choreographer John Neumeier stages Bach's monumental sacred masterpiece, featuring the extraordinary dancers of the Hamburg Ballet.
Awe-inspiring in its complexity, universal in its appeal, Bach's St. Matthew Passion is considered by many to be the single greatest masterpiece of western sacred music, a profoundly moving depiction of the final days of the life of Jesus. John Neumeier, the celebrated choreographer who made his LAO debut with Orpheus and Eurydice in 2018, returns to Los Angeles with one of his signature creations, a ballet that has been cheered by audiences throughout the world.
Marrying the powerful music and narrative with dance in complete harmony, Neumeier fills the stage with unforgettable movement and images. The extraordinary dancers of the Hamburg Ballet join forces with James Conlon, a team of brilliant vocal soloists, and LA Opera's formidable orchestra and chorus for a spellbinding, deeply meaningful performance you'll never forget.
All tickets now on sale below and include our ticket guarantee: should anything change and you don't feel comfortable joining us, we'll be happy to exchange or refund your tickets free of charge. Save more when you purchase a 2021/22 subscription package.
Important COVID-19 Audience Policy Update:
LA Opera has adopted a temporary vaccination-only policy in addition to requiring masks. These guidelines will be in effect beginning September 1, 2021 and will end as soon as they are deemed no longer necessary. Please click here to review all protocols.
New Breathe Easy Section
Pending availability, LA Opera has made some seats available in certain sections where the seat next to you and your party could be blocked off. Seats in our Breathe Easy Section are extremely limited and available only by calling the Box Office at 213.972.8001
"One comes to feel that this is a community of people who have decided to enact the Passion as in a medieval mystery play. Each dancer expresses grief, doubt, questioning, or aggression so personally that each seems to have chosen his or her own role."
The Evangelist

Jesus

Soprano

Mezzo-Soprano

Tenor

Bass

Dancers
Conductor

Choreography, Staging, Design

Chorus Director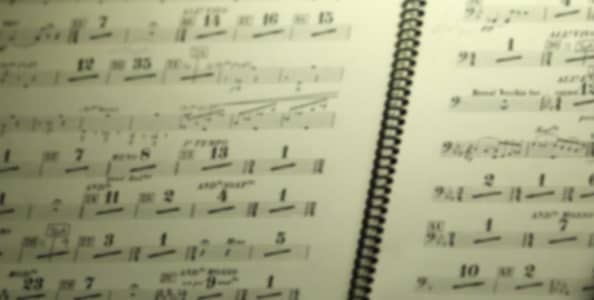 The running time is approximately four hours, including one intermission.
Part 1: 90 minutes. Part 2: 120 minutes.
Sung in German with English subtitles.
Production new to Los Angeles. Production from the Hamburg Ballet.
Production made possible with generous support from
GRoW @ Annenberg
and
The David and Linda Shaheen Foundation.

With special appreciation to Gregory and Regina Annenberg Weingarten.