The Magic Flute will take the stage in less than a month, sharing its roaring twenties inspired magic with Los Angeles once more. It's exciting to see the whole production come together; it's an elaborate one, but not in the way that you might think. Instead of giant, fantastical sets, this Magic Flute showcases a slew of projected animations, designed by filmmaker Paul Barritt, and inspired by the silent-film era.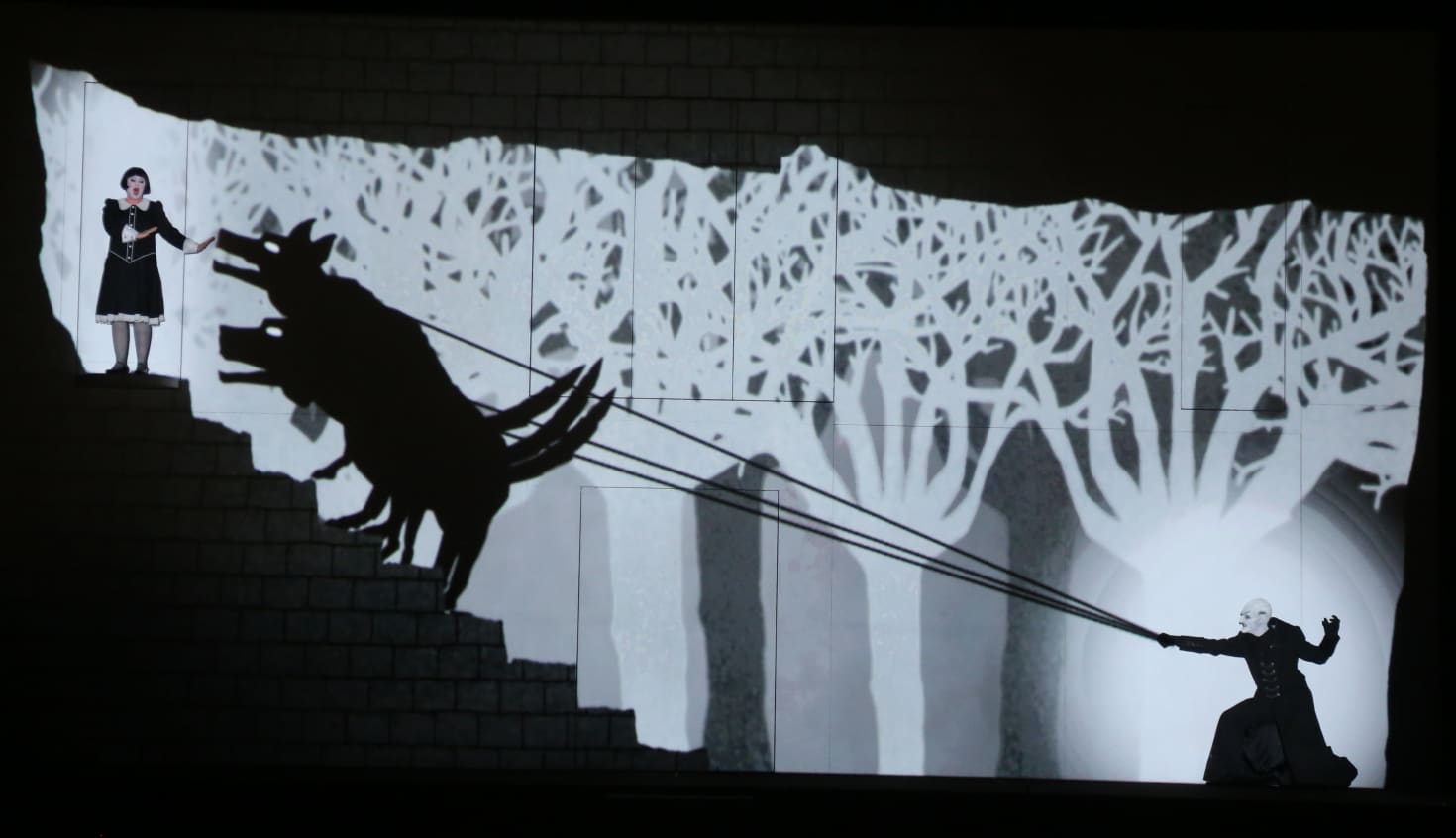 There are 677 digital animation cues in the whole opera (yes, opera!). But that's not all! To evoke the era of Charlie Chaplin, Louise Brooks, and Buster Keaton, you have to have the right costumes. We have 102 original costumes made for the production, including 14 wolf masks worn by our men's chorus. Yet, no production of Mozart's famous comedic opera would be complete without a characteristic Monostatos (Brenton Ryan), the evil henchman, who wishes to possess Pamina (Marita Sølberg). Our Monostatos looks like he stepped out of a classic horror film (think Nosferatu with a little more mobility), helped by the 6 prosthetics required for his makeup.
From costumes to projections, The Magic Flute is not just for the opera lover, but also for the film fanatic and production design junkie. Make sure tostay tuned for more coverage as the flute rolls into the Dorothy Chandler Pavilion in less than a month.