One year ago, countertenor John Holiday was getting ready to take our stage in the world premiere of Eurydice. This impassioned performer wowed audiences as Orpheus' Double/The Spirit of Music with emotive vocals that you could feel as much as hear. After the pandemic shuttered opera stages around the world, John took his sky-high notes to another stage: NBC's The Voice.
All season long, John has impressed every judge, mentor, and special guest that's walked through those studio doors. More importantly, he's captured the attention of audiences across America with his captivating renditions of Ella Fitzgerald's Misty, Eric Carmen's All By Myself and Coldplay's Fix You, to name just a few. So it's no surprise he made it all the way to the finals.
Even though he didn't take the title in this week's finale, we loved tuning in every week to watch him share his talent with the world. We're extraordinarily proud of all he's accomplished, all he will accomplish and to call him a friend.
John Holiday is one of many opera singers to wow general (ie: non-operatic) audiences with their powerful voices. With such rigorous training, it's no surprise they regularly sail beyond opera stages into popular culture. We've rounded up a few other moments where classically trained singers stepped off the operatic stage and onto a different one.
Audra McDonald
Audra McDonald might be one of the most versatile performers around. From her operatic debut at Houston Grand Opera in 2006 (starring in a double bill no less), to her time on our stage in 2007 performing alongside Patti LuPone in John Doyle's production of Kurt Weill's Rise and Fall of the City of Mahagonny, her multifaceted talents are undeniable. She's been featured on various TV shows like The Good Wife and Law and Order and in movies like the 2017 live action remake of Beauty and the Beast.
Renée

Fleming
We had to add the one and only Renée Fleming, aka "The People's Diva" to this list. This stellar soprano needs no introduction. She was the first (and so far only) opera singer to perform the national anthem for the Super Bowl (in 2014), recorded an album covering songs by Muse, Tears for Fears and Death Cab for Cutie, switched gears for musical theater in LAO's The Light on the Piazza and in Broadway's Carousel, and she provided the singing voice for Julianne Moore in the movie Bel Canto (just one of her many film soundtrack appearances).
An exceptionally adorable bonus: you can watch her sing on The Muppet Show here.
Josh Groban
While Renee and Josh Groban are an unlikely duo, they do share a classical training background. This self-described "tenor in training" studied at Carnegie Melon University (for four months) before he landed a major record deal. And with those pipes, it makes sense. In 2015, Josh teamed up with Renée Fleming and Joshua Bell for a rendition of Se by Andrea and Ennio Morricone with conductor Alan Gilbert and the New York Philharmonic as part of PBS' La Dolce Vita: The Music of Italian Cinema special.
Rod Gilfry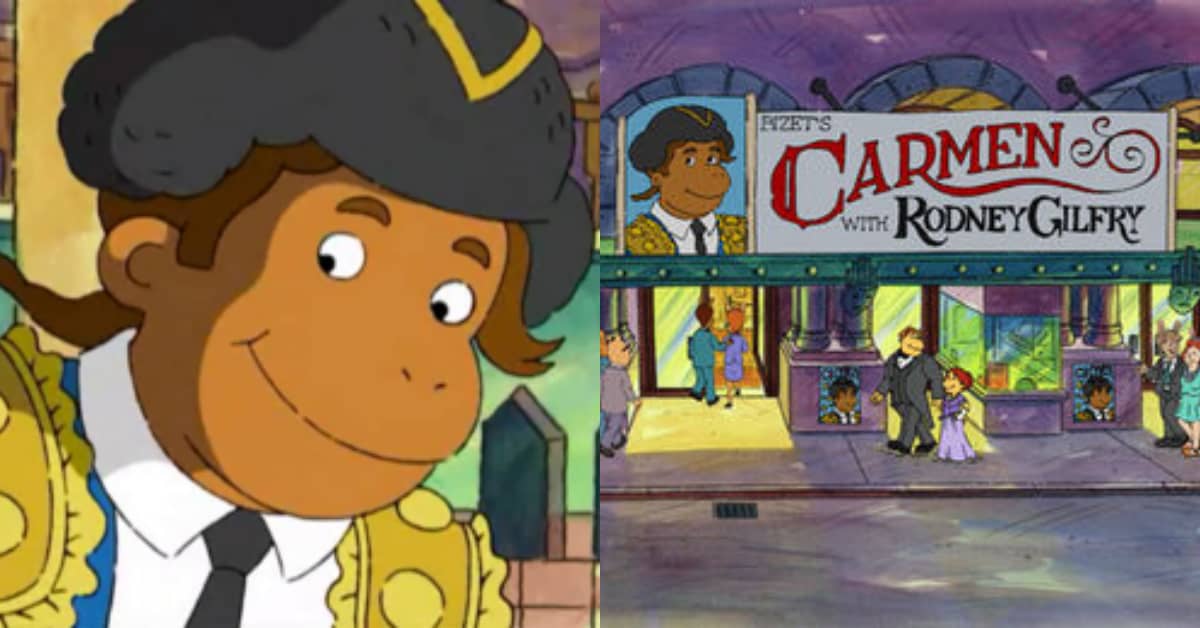 Rod Gilfry is no stranger to the LAO stage... or to really any stage for that matter. This two-time GRAMMY nominee, singer and actor has performed in all the big music capitals of the world. Most notably (on a long list of performances worth noting), he took a hiatus from the operatic stage to tour with the 2010 production of South Pacific in the role of Emile de Becque. But that's not all. He stepped into the world of animation and was featured on a special operatic-themed episode of Arthur in 2004. You can see the full episode here and hear him perform around the 11:00 minute mark.
Kelly Clarkson
Before her days on American Idol or coaching contestants on The Voice, Kelly Clarkson was getting coached herself. She spent most of her after-school hours in classical voice lessons, hoping she'd land a college scholarship to study music. And she did. She was offered full rides to the University of Texas at Austin, University of North Texas, and Berklee College of Music, but later passed on them to pursue a career in popular music.
As another nod to opera on The Voice (you know, besides the amazing John Holiday), take a look at Mandi Thomas, one of last season's contestants, audition for the show with Andrea Bocelli and Sarah Brightman's Time to Say Goodbye. Kelly speaks on the benefits of being classically trained around the 2:30 mark.
We can't wait to keep adding others to this ever-growing list.