Think about it: all of your favorite theaters and museums, opening their doors for an afternoon of free workshops, tours, and performances. Seems like a far-off dream? Well, not anymore.
On Saturday, November 2, some of Los Angeles' finest arts and cultural organizations (that includes us) are participating in Grand Avenue Arts: All-Access. This one-of-a-kind event has been going on for five years and like a fine wine, it keeps getting better with age.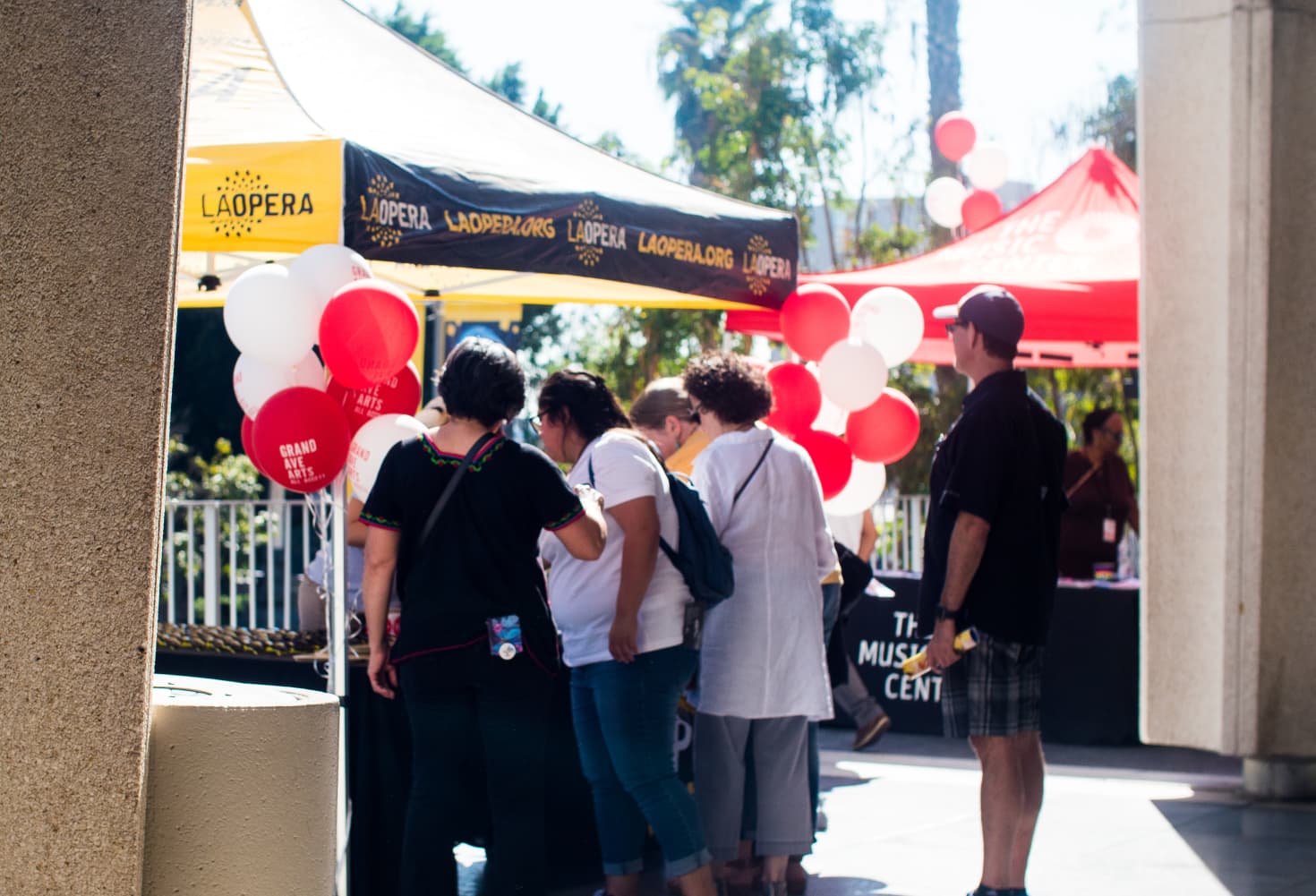 This year's programming has some of the most interactive workshops and immersive tours we've ever seen. But what's going on at LA Opera?
Exclusive backstage tours from 1-3 pm. Learn how we break glass on stage, see costumes on display and chat with members of our orchestra and chorus.
Stop by the LA Opera booth on the new Music Center Plaza during the event for LAO goodies and special ticket offers and a Magic Flute-themed photobooth for a picture with our giant spider-Queen of Night (just don't get tangled in her web of deceit).
Want to know who else is participating in the event and what else is happening? Check out the official Grand Avenue Arts page and RSVP to their Facebook event below.
See you November 2!
LEARN MORE ABOUT GRAND AVE ARTS: ALL ACCESS