Dorothy Chandler Pavilion will soon be brimming with the glamour, romance and jewels of the 1920s as LA Opera presents La Traviata. Not only is this your last chance to be dazzled with opera for the 18/19 season, but it's a show that's not to be missed. Not convinced? Read on…
1. Essential Opera
Whether you can recite every lyric of "Sempre Libera" or you're just getting your feet wet, Verdi's essential opera checks every box when it comes to opera must-haves. Romance, drama and a tragic ending, what more could you ask for?! If you only see one opera in your life, please let it be La Traviata.
2. An All-Star Soprano
Opera without a leading lady is, well…just not opera. She wowed LA audiences most recently in the 2018 production of Rigoletto and she wowed the world when she took the top prize at Operalia in 2017. Romanian opera star Adela Zaharia will bring the high-flying, jewel-laden character of Violetta to life. Hailed by Euro News as a "true revelation," Zaharia's performance is just another element of this opera that is not to be missed.
3. Young Artists Help Round Out The Season
His endearing performance as Hormigon in El Gato Montes won the crowds over last May, and for the grand finale of the 2018-19 season, LA Opera young artist Juan Carlos Heredia will take on the role of 1920s party animal Marquis d'Obigny. Who doesn't love to brag about seeing stars before they were the next big thing?
4. A Director Extraordinaire
La Traviata a la director/designer Marta Domingo is a production that we guarantee you will be talking about for weeks after. Known for her exquisite use of details in LA Opera's production of the Tales of Hoffman, Domingo transforms the stage using lavish sets, dazzling costumes, and stunning staging. This Hollywood quality production will for sure delight the palates of opera connoisseurs and newbies alike.
5. A World-Renowned Conductor Takes The Podium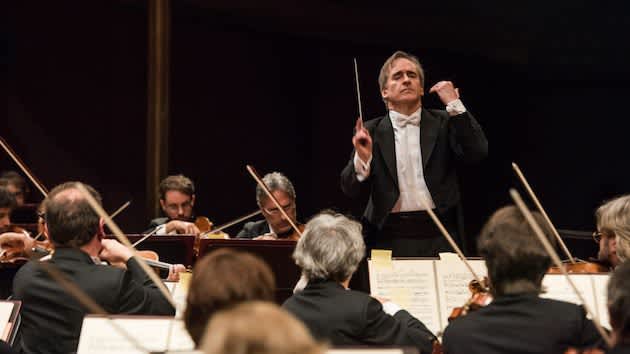 San Francisco Classical Voice summed it up, and we can't help but agree, that "James Conlon was born to lead." Winner of four Grammy Awards, and nearly 500 Verdi opera's conducted under his belt, Conlon's take on La Traviata is truly unparalleled.
Whether you want to don your sparkliest getup for a night out or just come casual and take in the beauty of the music, we're saving your spot for the season-ending party that is La Traviata.