With our Don Giovanni simulcast just around the corner, we wanted to offer some ideas for those of you planning to spend the day out. We know how antsy we can all get while waiting, so what better way to diminish it by enjoying these fun activities! Everything on our list is located either very near or in the general area of one of our two simulcasts.
OPERA AT THE BEACH: SANTA MONICA
Santa Monica Pier
The Santa Monica Pier itself seems like a no brainer. With the simulcast taking place there in the evening, the pier is the perfect place to spend your day before watching Don Giovanni. The pier is filled with activities from various rides to arcade games and a plethora of food spots to keep you entertained for hours. Make sure to bring some sunscreen, though; it may be fall but the LA sun is real.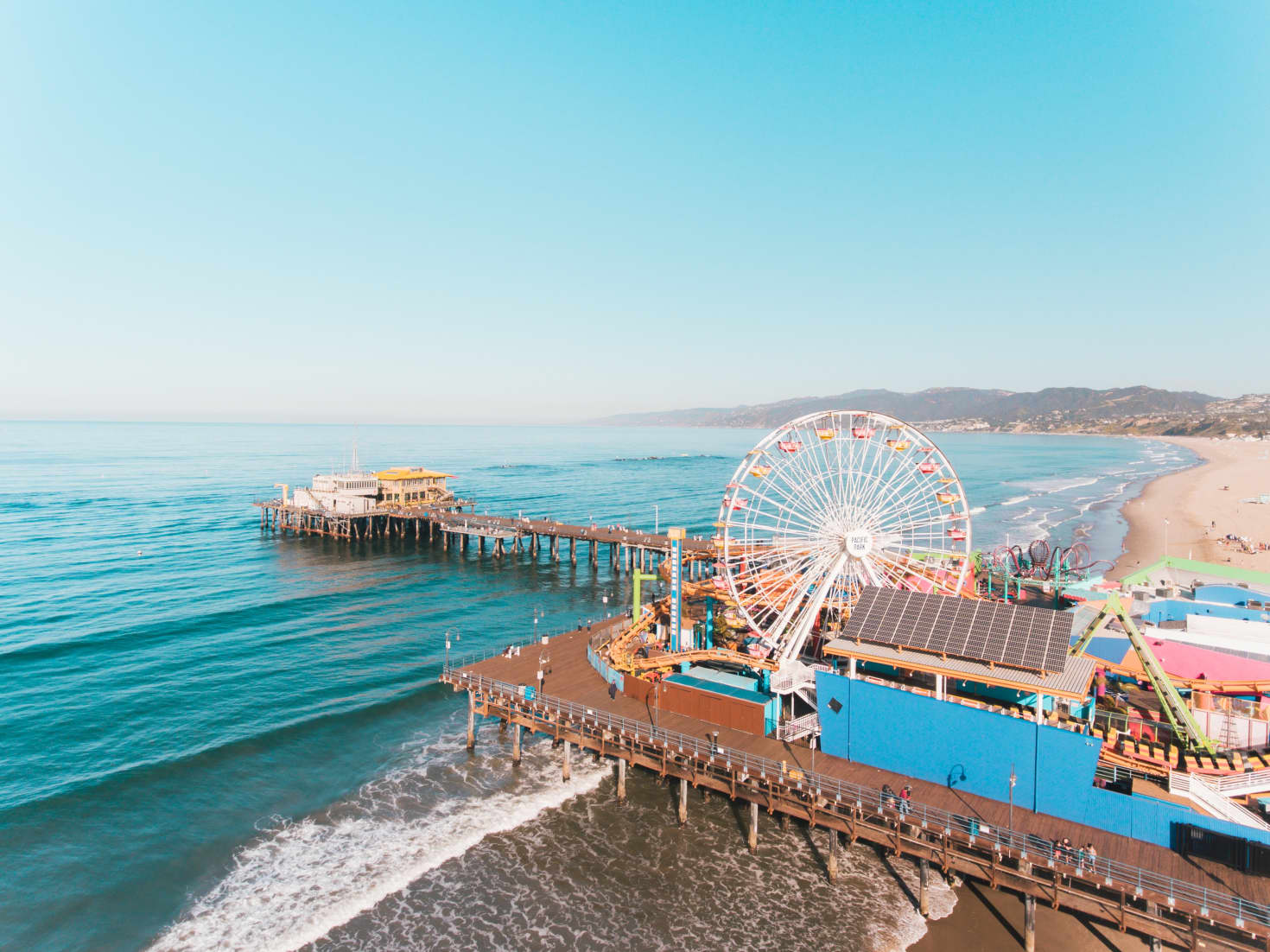 Third Street Promenade (0.7 miles away from simulcast)
Another Santa Monica icon, the Third Street Promenade, is home to a wide variety of stores and restaurants. It's also one of the most aesthetically pleasing places in LA, making it a joy to walk through even if you're just window shopping. With countless street performers there, you're likely to catch multiple shows before coming to watch Don Giovanni with us.
Tongva Park (0.2 miles away from simulcast)
Perhaps you're more of a park person than a shopper. Lucky for you, right across from Santa Monica beach is Tongva Park. Tongva Park provides all the amenities you'd expect from a modern urban park while also providing a glorious view of the beach along with the park's steel cocoon sculptures. If you have kids, make sure to take them to Tongva Park's wonderful playground that includes climbing structures and multiple slides or let them cool off in the free splash pad.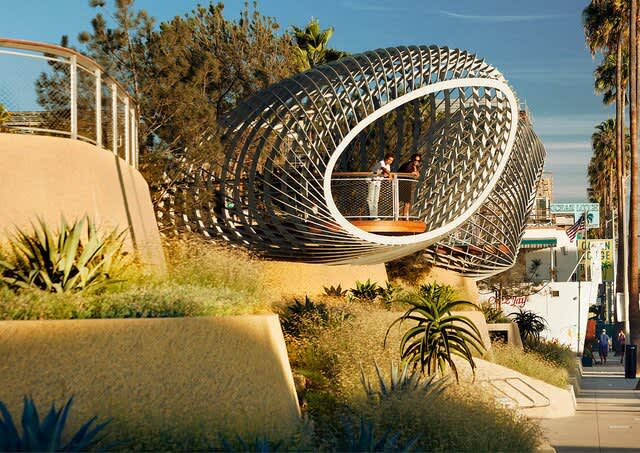 Santa Monica Farmer's Markets (1.1 and 2.6 miles away from simulcast)
For you early birds, it's lucky that our simulcast lands on the same day as not one, but two of Santa Monica's farmers markets! The Downtown Santa Monica and Pico Boulevard Farmers Markets are the perfect places to find snacks to bring for the simulcast. Open from 8am-1pm, the farmers markets offer some of California's best produce while attracting A-list celebrities. We can't imagine a better evening than some world-class opera paired with delicious fruit straight from the farmer's market.
OPERA AT THE PARK: La Mirada Community Regional Park
Cerritos Library (6.6 miles away from simulcast)
The Cerritos Library is one of the nicest and biggest in LA County. The three-floor library contains expansive sections for whatever topic may interest you as well as a stunningly designed children's library that we're sure even the adults will enjoy. That's not to mention the mini aquarium located in the children's library and the skyline room where you can enjoy a wonderful view of the city. The library is open from 11-5pm, so even if you get lost in some amazing literature until closing time, you can still catch our 6pm simulcast.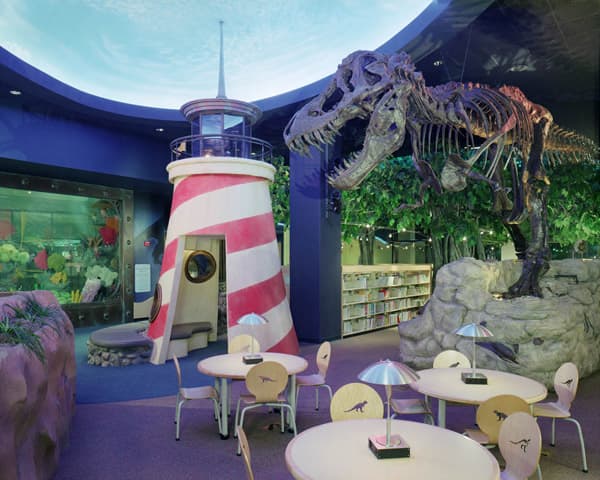 Cerritos Sculpture Garden (6.8 Miles Away from Simulcast)
While you're in the area, it's worth stopping by to take a look at the Cerritos Sculpture Garden. Just about a five-minute walk from the library, the garden offers a plethora of creative artworks that feel otherworldly. The garden is just small enough that you can view all these wondrous sculptures before the simulcast, but the detail and design of these sculptures are sure to keep you entertained for a while.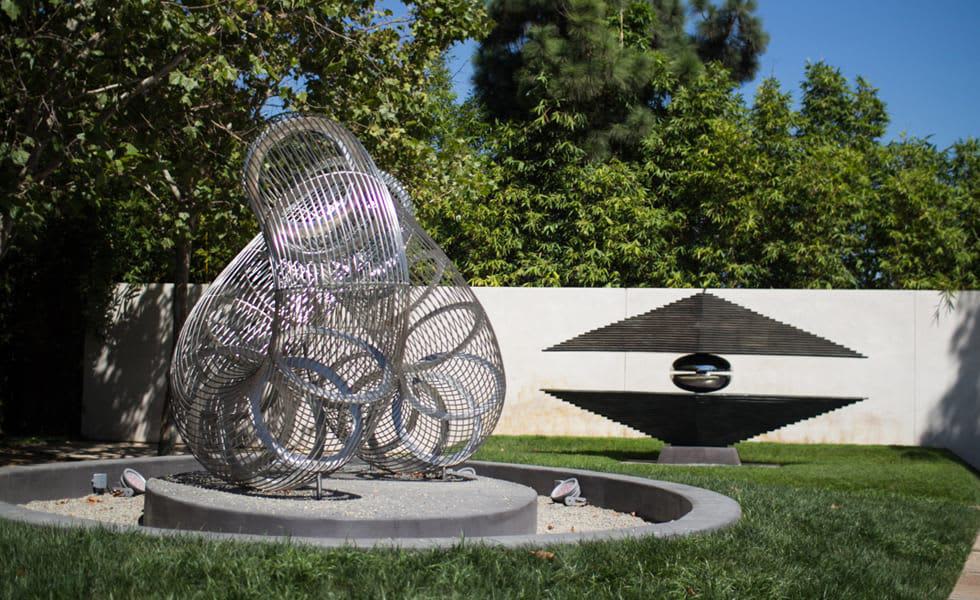 Whittier Art Gallery (5.6 miles away from simulcast)
Our love for visual art is no secret (with The Broad and MOCA as our neighbors, how can it be?) so we'd be remiss if we didn't recommend Whittier's Art Gallery. Built in 1939, the art gallery has been highlighting community artists for over 80 years, all the while making it free to the public. Currently showing is their Home and Garden Show which we think is a perfect viewing right before you spend your evening with us at the park. Whether you're a fan of sculptures or paintings, the art gallery showcases it all while allowing you to support local artists. The art gallery is open from 1pm-5pm, making it a perfect spot to go to post lunch.
La Mirada Farmer's Market
Just like the farmers markets in Santa Monica, we're lucky that the La Mirada Farmers Market takes place on the same day as our simulcast. Open from 9am-2pm, the farmers market takes place in La Mirada Community Regional Park on the parking lot near La Mirada Boulevard, making it the perfect stop for those of you planning to picnic. With a wide variety of food and drink options, the market is a perfect stop for those of you wanting to spend your whole day at the park.