Duplicity and deceit. Schemes and secrets. You know, the usual.
The English Concert, a globe-crossing period instrument orchestra conducted by Harry Bicket, comes to Los Angeles in a single not-to-be-missed concert performance. This masterpiece of baroque opera is full of brazenly amoral characters doing dastardly deeds. As the men around her plot to take the throne, the grieving queen Rodelinda tries to stay one step ahead of them all, while remaining faithful to the memory of her husband, presumed dead. (Key word: "presumed.") Handel's endlessly inventive score makes sense of it all. It's one of his greatest operas—and he wrote dozens of them, so that's saying something.
Available now as part of a package; general on-sale begins June 20. Follow us on social media or join our email list for advance sales and updates.
"Lucy Crowe dazzles with her every appearance, a young singer blessed with look-at-me-and-listen charisma"
Rodelinda

Bertarido

Grimoaldo

Eduige

Unulfo

Garibaldo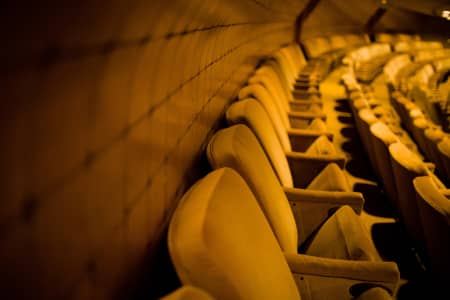 Estimated running time: three hours, 50 minutes, including two intermissions
A presentation of The English Concert