Highlighting the TV and radio news coverage for Summer and Fall of 2021
View the complete press clips packet here.
September 16, 2021: Fox 11, Good Day LA
Good Day LA's Bobby Decastro joined us at the Dorothy Chandler Pavilion for "live" segments throughout the entire morning show. View all clips, plus the "teasers" below.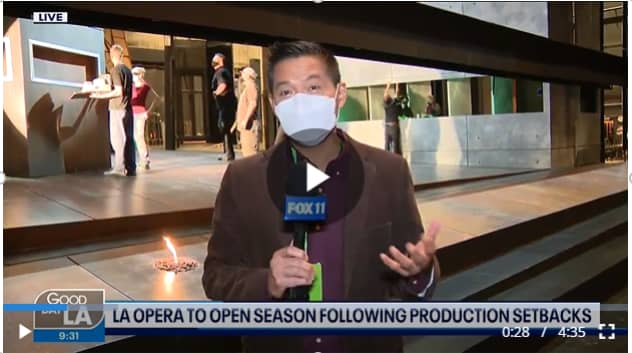 Live Segments: 7AM Segment | 8AM Segment | 9AM Segment
Teasers: Early Morning Teaser | Teaser #1 | Teaser #2
September 3, 2021: NPR's "Morning Edition"

NPR's Arts Reporter, Mandalit del Barco joined us on set to chat about the drama behind our set building and the looming opening of "Il Trovatore."
Read and listen to the story here.
September 2, 2021: CBS 2/KCAL 9
KCBS Reporter Candace Chrome interviews Jeff Kleeman and Carolina Angulo about the major rush to build a new set.
If the video above does not play, try this link.
September 1, 2021: KABC Eyewitness news
KABC reporter, Rachel Brown showcases LA Opera's major effort to make sure that the show goes on.
Click here, or on the image above, to view the story.
August 30, 2021: Spectrum news 1
LA Opera frequenter, Taralynn Wagner joins us behind the scenes to learn more about our decision to build the "Il Trovatore" set from scratch in only ten days.
View the story here, or by clicking on the video above.
July 21, 2021: INside edition
Inside Edition highlights LA Opera's partnership with UCLA Health to use vocal coaching techniques to help patients recovering from COVID 19. Includes interviews with recovery participant Jeff Sweat, Dr. Nida Qadir from UCLA Health, and LA Opera teaching artist, Nani Sinha.
July 18, 2021: CNN
Reporter Paul Varcammen shares how LA Opera has teamed up with UCLA Health to help patients suffering from long haul COVID-19 recover through music therapy.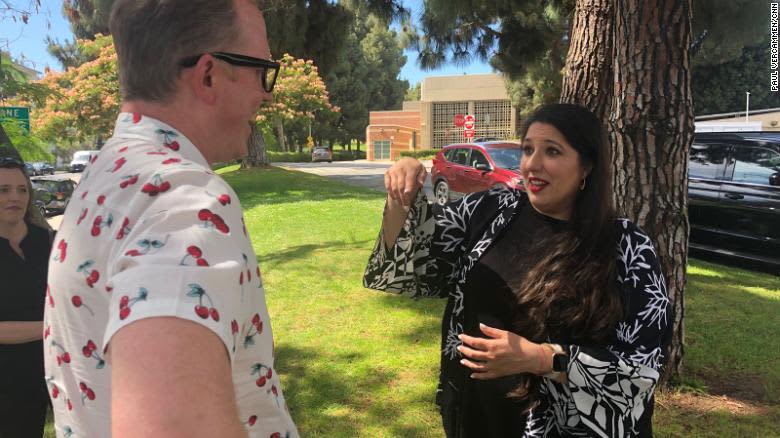 View the story here. (Unfortunately, the video has expired)