"Even more encouraging in a world where the same handful of works gets recycled again and again is the infusion of new works by composers from a range of backgrounds."
Mina Yang, Ph.D. joins LA Opera as a guest contributor for the month of May and in recognition of Asian American and Pacific Islander Heritage Month.
___________________________________________________________
Asians in opera have had a complicated relationship with Puccini's Madame Butterfly for the past century. A staple of the opera stage and an audience favorite, Madame Butterfly has afforded more than a few Asian sopranos their one big chance at singing a titular role at a time when Asian artists were all too often denied opportunities because of discriminatory casting practices.
In the first half of the twentieth century, Japanese singers Tamaki Miura and Hizi Koyke lent their "authentic" Japanese qualities, singing Cio-Cio San on opera stages around the world. Yet just as often, Madame Butterfly was performed by an all-white cast (not unlike the common practice of whitewashing in Hollywood), made up to look like stereotypical Asians with yellowface makeup (exaggerated slant to the eyes, darkened complexion) and gestures (mincing steps, excessive bowing). In the collision of two worlds—the Orient filled with nubile geishas and the imperialist America of virile officers—it is clear who holds all the power to define, represent, and ultimately, decide the life and death of the other.
As glorious as Butterfly's music is, she is not free to come and go, to marry another or keep her child, or to continue living with the shame of abandonment and dishonor. Butterfly is merely a sexual plaything to Pinkerton, an object to the subject, an exotic doll whose tragic end is pre- and over-determined in a genre littered with the corpses of young women.
The tremendous popularity of the Broadway musical Miss Saigon, modeled on Madame Butterfly, demonstrated the story's usefulness in maintaining an orientalist world view while America stayed its imperialistic course in Asia. Against the backdrop of continued American military presence in Southeast and East Asia, Asian singers (and white singers in yellowface) continued to perform the tragic parts of Cio-Cio San on the operatic stage and of Kim on the musical stage. Toward the end of the twentieth century, however, Asians began to answer back, mounting protests against productions of these works for their insensitive casting and stereotyped portrayals of Asians.
In 1988, David Henry Hwang's Tony Award-winning play M. Butterfly, which turned Puccini's opera on its head with strategic reversals of racial, gender and sexual roles, blew up the prevailing stereotypes of Asians and demonstrated how Asians might critically and creatively engage with the Butterfly trope.
And then there are others whose voices never would have made them appropriate for Butterfly who are finding opportunities to shine. Consider the dramatic intensity of Korean tenor Yonghoon Lee in Tosca; the technical prowess of longtime coloratura favorite, the Korean soprano Sumi Jo; or this comic and effervescent performance of Korean American coloratura soprano Kathleen Kim.
Korean soprano So Young Park and Korean baritone Kihun Yoon are both alumni of LA Opera's Young Artist Program and have appeared in several productions with the company. Most recently, Kihun performed as Marcello in their 2019 production of La Bohème while So Young transformed into the Queen of the Night for their production of The Magic Flute that same year.
Chinese soprano Guanqun Yu is a frequent performer on the LA Opera stage, appearing in their 2015 productions of The Ghost of Versailles and The Marriage of Figaro, and again in 2019 in The Clemency of Titus. She's currently scheduled to open their fall 2021 season with a return in Il Trovatore.
Even more encouraging in a world where the same handful of works gets recycled again and again is the infusion of new works by composers from a range of backgrounds. Asians have begun to tell their own stories, breaking out of the one-dimensional molds created at the height of Western imperialism. In An American Soldier, an hour-long opera commissioned by Washington National Opera, for example, composer Huang Ruo and librettist David Henry Hwang tell the true story of Army Private Danny Chen. While stationed in Afghanistan, the American-born Chen was subjected to racially motivated bullying and hazing from his superiors. Just months into his deployment, Chen shot himself and died at the age of nineteen.
Or Temiya, The Silent Prince, with music and libretto by Somtow Sucharitkul, which premiered in Houston, Texas, in 2010. Temiya was a prince and an early incarnation of Buddha.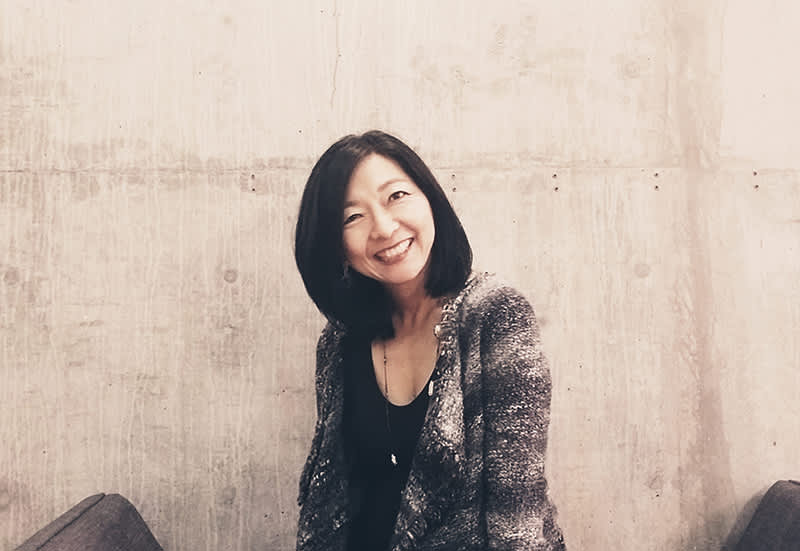 A pianist (MM, New England Conservatory) and musicologist (Ph.D., Yale), Mina Yang has written two books – Planet Beethoven: Classical Music at the Turn of the Millennium (Wesleyan University Press, 2014) and California Polyphony: Ethnic Voices, Musical Crossroads (University of Illinois Press, 2007) – and numerous essays situating music within larger sociopolitical trends. Dr. Yang has taught at conservatories and universities throughout California and is currently a professor of arts and humanities at the Minerva Schools at Keck Graduate Institute, where she teaches classes on arts and social change and serves as the lead of diversity, equity, and inclusion initiatives.