LA Opera experienced many firsts in 2018.
From Emmy Award-winning artists making their debuts to stunningly powerful world premieres on our Off Grand stage, we are proud of our accomplishments over the last 12 months.
The LA Opera family thanks you for making our 2018 so successful. As we wind down for the holidays, take a look at some highlights throughout this monumental year.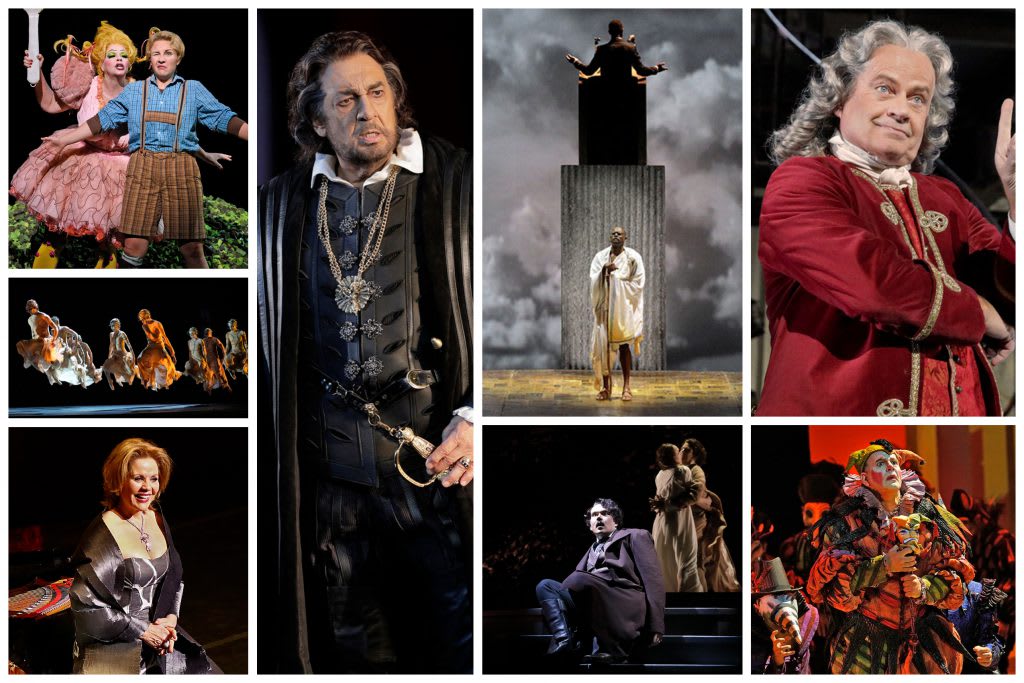 January
LA Opera presented Leonard Bernstein's Candide for the first time in January 2018 in honor of the composer's centennial birth, starring five-time Emmy Award winner Kelsey Grammer as Voltaire/Dr. Pangloss. The production also saw a number of LA Opera debuts, including tenor Jack Swanson in the title role, soprano Erin Morley as Cunegonde and Broadway legend Christine Ebersole as the Old Lady.
February
Superstar soprano Renée Fleming delivered a memorable recital on Feb. 6 at the Dorothy Chandler Pavilion, alongside pianist Hartmut Höll. Fleming performed selections from some of classical music's greatest composers, including Handel, Brahams, Dvořák and Bernstein.
March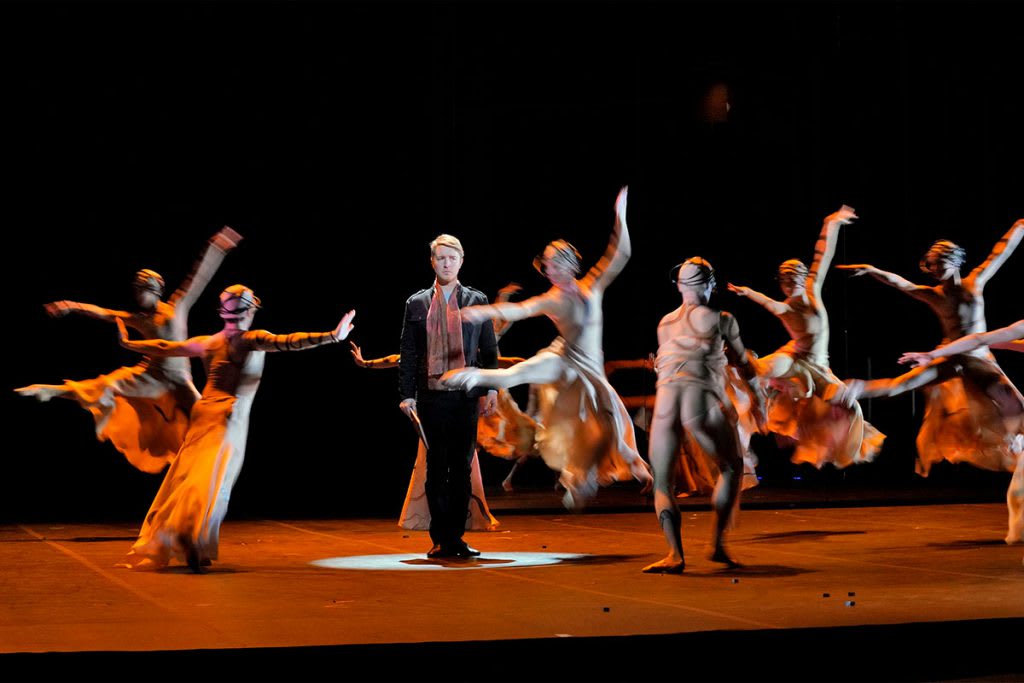 In its first partnership with The Joffrey Ballet, LA Opera presented Gluck's Orpheus and Eurydice in a new production by John Neumeier, director and chief choreographer of Hamburg Ballet. Orpheus and Eurydice was a hit with audiences and critics, and was hailed as "exquisite" by LA Times.
April
Our stage may have been dark during the month of April, but our team was still hard at work bringing the magic of opera to life. Most notably, Maestro Plácido Domingo, LA Opera's Eli and Edythe Broad General Director, took a few gigs of his own at other opera houses across the globe. In April, he made yet another role debut (one of 150 in his 50+ year career!) as Miller in Verdi's Luisa Miller at the Metropolitan Opera, alongside soprano Sonya Yoncheva. Also that month, he conducted performances of Gounoud's Roméo et Juliette, again at the Met.
May
Broadway legend and six-time Tony Award-winning actress Audra McDonald gave an unforgettable recital during the 2017/18 season. In a concert alongside conductor Andy Einhorn and the LA Opera Orchestra, McDonald gave stirring renditions of songs by Lerner & Loewe, Jason Robert Brown and more. The LA Times said of the diva, "Perfection is not attainable in this earthly realm, but Audra McDonald came as close as humanly possible in her Los Angeles Opera concert … at the Dorothy Chandler Pavilion."
June
We closed out the 2017/18 season was Giuseppe Verdi's quintessential Rigoletto, starring two divine casts that included Juan Jesús Rodríguez, Ambrogio Maestri, Arturo Chacón-Cruz, Michael Fabiano, Lisette Oropesa, and, in her triumphant LA Opera debut, Adela Zaharia. Both casts were led under the baton of Artist-in-Residence Matthew Aucoin.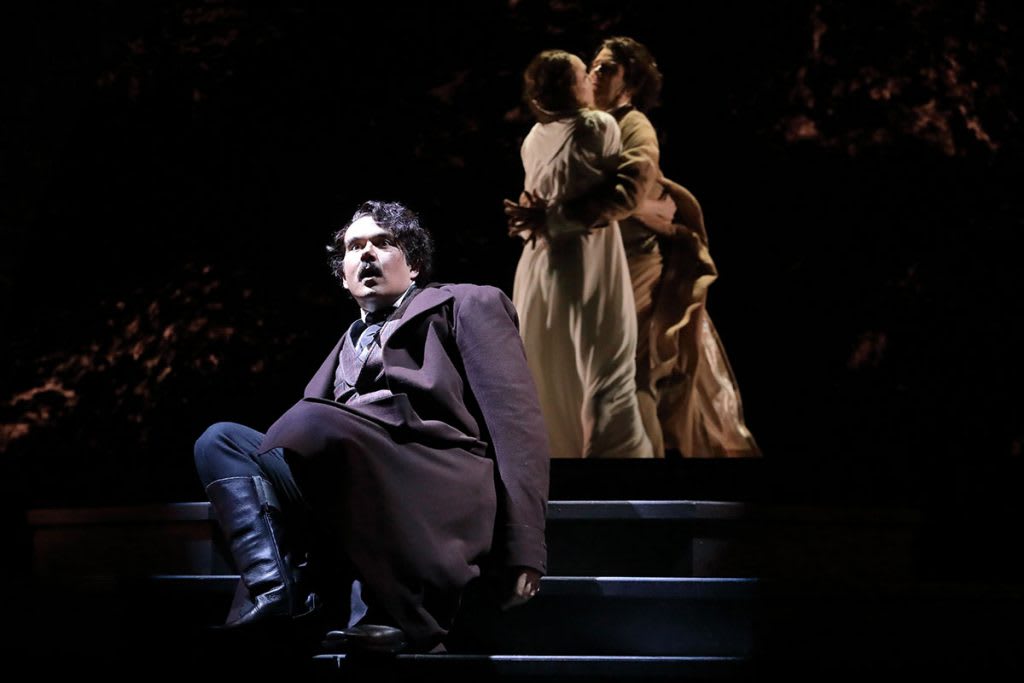 Also this month, we presented the company debut of Gordon Getty's spooky yet kooky double-bill of Usher House/The Canterville Ghost (nicknamed "Scare Pair") at The Broad Stage in Santa Monica. Hailed for its "lively cast" by LA Times, "Scare Pair" completed LA Opera's Off Grand season for 2017/18.
July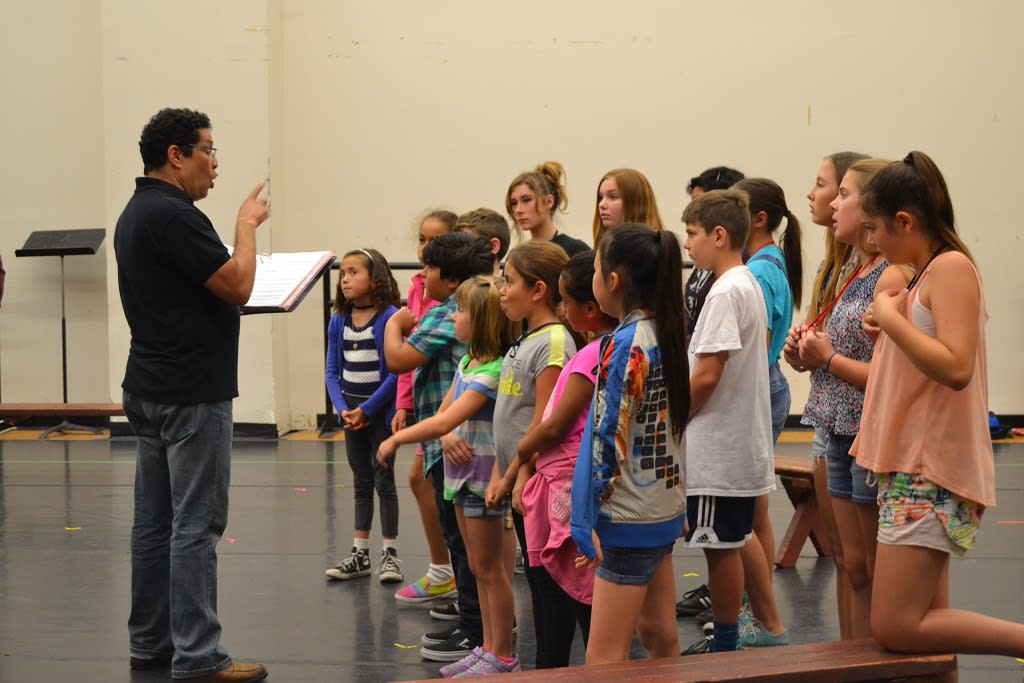 Every summer, the Dorothy Chandler Pavilion fills up with students ages 9-17 for LA Opera's Opera Camp. This past year, the program expanded and over 70 campers participated in learning everything there is to know about opera. The program culminated in two fully-staged operas for friends, family and the community — The White Bird of Poston and The Prospector.
August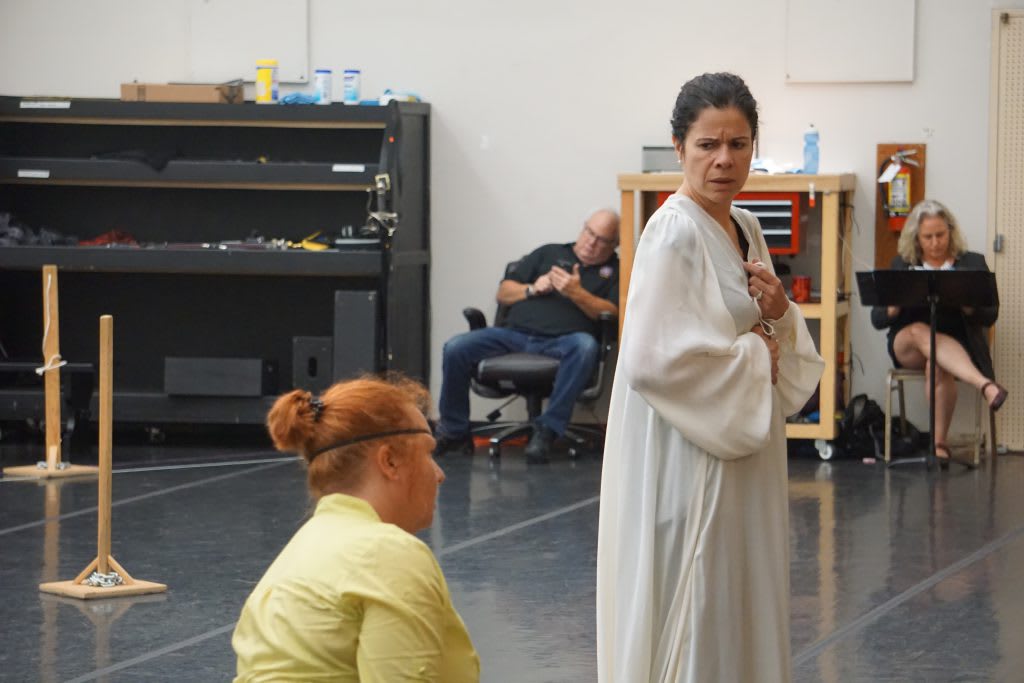 After a two-month hiatus, LA Opera returned to the rehearsal room in August for Verdi's Don Carlo. The company happily welcomed back soprano Ana María Martínez in the role of Elisabetta, a role she'd only sung once before in her career as a professional singer. She starred alongside Plácido Domingo as Rodrigo and tenor Ramón Vargas as the titular character, with Richard Seaver Music Director James Conlon conducting.
September
We can't talk about our opening night of Don Carlo without mentioning our annual live Simulcast events — Opera on the Beach and Opera in the Park. Thanks to a grant sponsored by Los Angeles County and by Third District Supervisor Sheila Kuehl, LA Opera transmitted a live broadcast of Don Carlo from the stage to the big screens at both the Santa Monica Pier and El Cariso Community Regional Park. You can learn more about LA Opera's simulcast here.
October
We completed our cycle of Philip Glass' "Portrait Trilogy" with Satyagraha, following performances of Einstein on the Beach and Akhnaten in previous seasons. This non-linear opera of the life and accomplishments of M.K. Gandhi struck a chord with audiences and critics, and was deemed as a "must-see magnificent production" by LA Times. The performance also marked the LA Opera debut of tenor Sean Panikkar, who sang the role of Gandhi to critical acclaim as well.
November
The final Off Grand production of 2018 — the world premiere of "p r i s m" by composer Ellen Reid and librettist Roxie Perkins, produced by Beth Morrison Projects at REDCAT — made a bold statement by tackling subject matters of national importance — . The piece, which tells the story of an ill girl and her doting mother who live locked away from the world, explores the elasticity of memory after trauma, and the lengths one will go to heal. Read more about the opera in an interview with one of its stars, Anna Schubert, who sang the role of Bibi.
December
We are privileged to end our year by presenting Humperdinck's fantastical Hansel and Gretel, starring superstar mezzo-soprano Susan Graham as the Witch. The production has been a treat for both children and adults, with San Francisco Classical Voice calling it "big and colorful, like a giant multimedia jigsaw puzzle that transforms the opera into something more akin to a theme park ride at Universal Studios." But we're not done quite yet — Hansel and Gretel is onstage until Dec. 15!
We at LA Opera can't thank you enough for another memorable year in the books. We hope to see you just as often in 2019!