One of Halloween's most anticipated traditions is right around the corner. This year, cinephiles and music lovers alike can experience Hitchcock's legendary film Psycho at the Theatre at Ace Hotel with Bernard Hermann's hair-raising score played live by our own LA Opera Orchestra.
But the Halloween thrills don't stop there.
We're hosting an all-ages after-party immediately following the show on October 31. Come dressed as your favorite goblin, ghost, or ghoul (or whatever character you fancy) for a costume contest judged by one of our expert designers working in our shop. The best part: entry is free with your ticket (but bring cash for the bar). Oh, and we have some pretty sweet prizes too.
First prize: A pair of tickets to LA Opera's The Magic Flute and a $200 Amazon gift card
Second prize: A pair of tickets to a Theatre at Ace Hotel show and a $100 Amazon gift card
Third prize: A $100 dining voucher for Best Girl at Ace Hotel
To give you a bit of inspiration, here are eight Hitchco-stumes from his classic films we hope to see:
Rear Window
This one's easy: go as Jeff. Just fashion up a leg cast and grab some binoculars. Group idea: round up a fashionista gal pal and doting nurse to tie the whole bit together.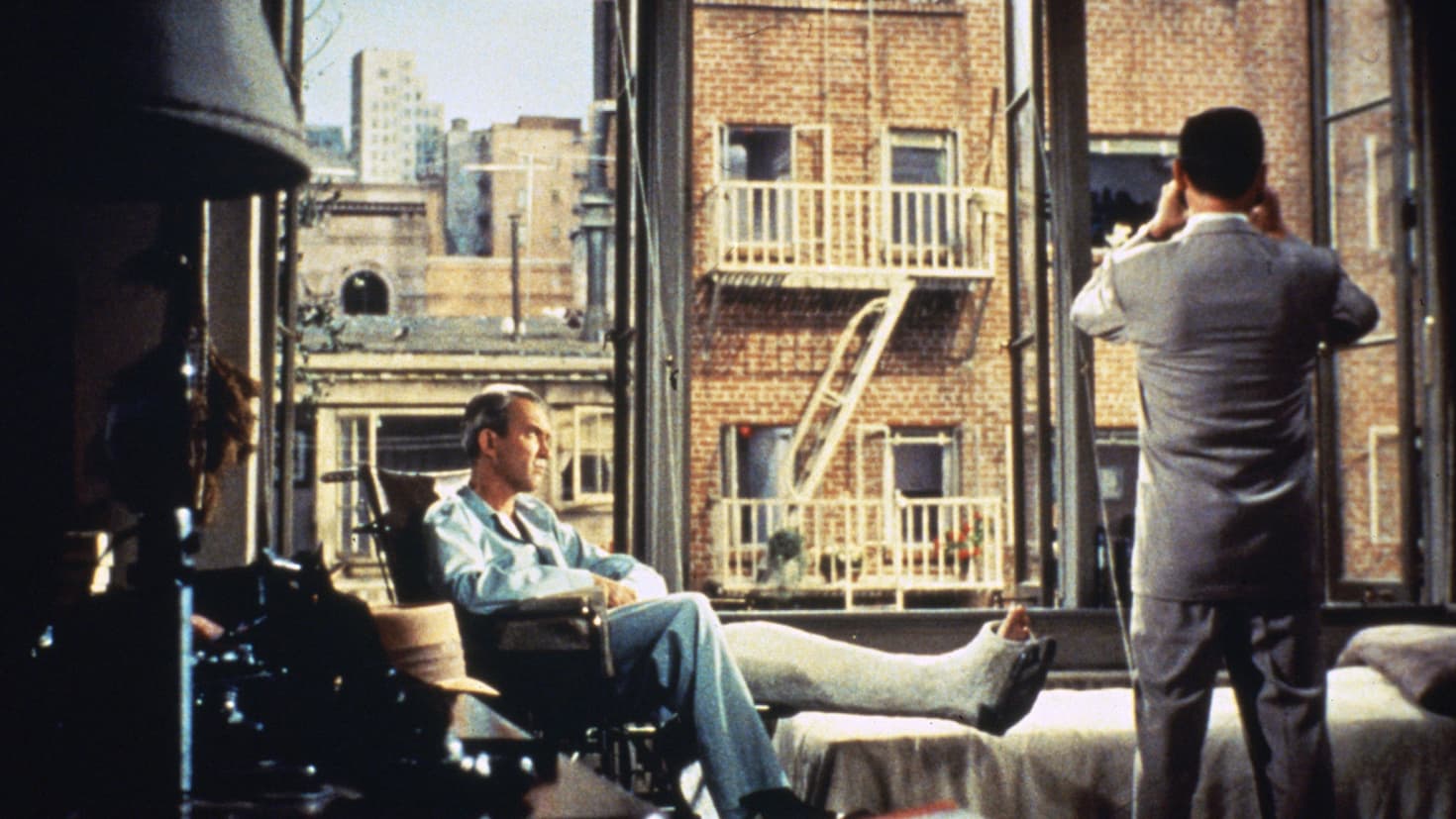 Want to up the ante? Come dressed as the entire building from across the alley. You'll need a ton of Barbies and GI Joes but walking around as a living façade of the building Jeff is spying on could win you some contests (but no promises).
The Birds
Here's another easy one. Dress up as any bird from The Birds—just make sure it's not a crow. Hardcore Hitchcockians will most definitely bird-splain to you that they're actually ravens…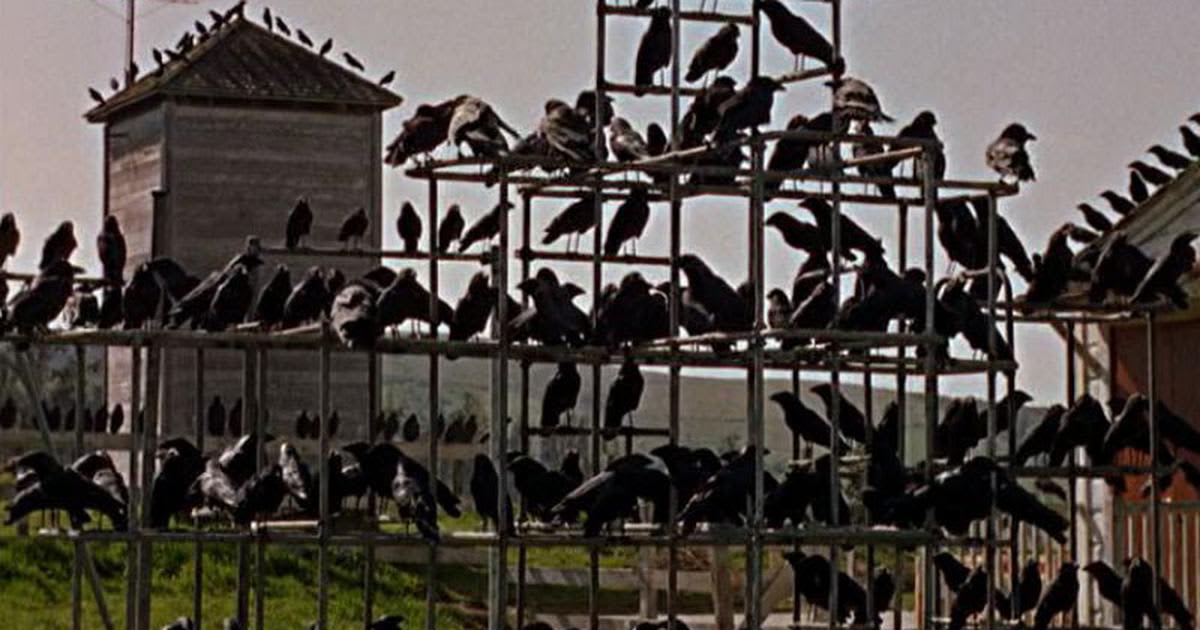 Or you can kick it up a notch. Go as any building in Bodega Bay: a lighthouse, hotel, school, carry around a jungle gym—whatever—but don't skimp out on the taxidermized birds mounted to any and every possible surface.
North by Northwest
We know it's hard to imitate Cary Grant's good looks (we might have tried once or twice), but the right suit can turn you into a grade-A Roger Thornhill.
Ultimate group costume idea: get three other friends together and go as Mt. Rushmore from the end of the movie. It'll take some Styrofoam sculpting or chicken wire, and paper mache to construct the mount. Top it off with some presidential hair and makeup, maybe some tiny action figures, and a bi-plane hanging from your forehead for a real statement.
Psycho
This one's a given. Someone has to go as Norman Bates (we don't make the rules)—specifically at the end of the movie once he's been caught. Wrap yourself up in a blanket (because what's better than a cozy costume?) and keep that spooky smirk on your face for the whole night.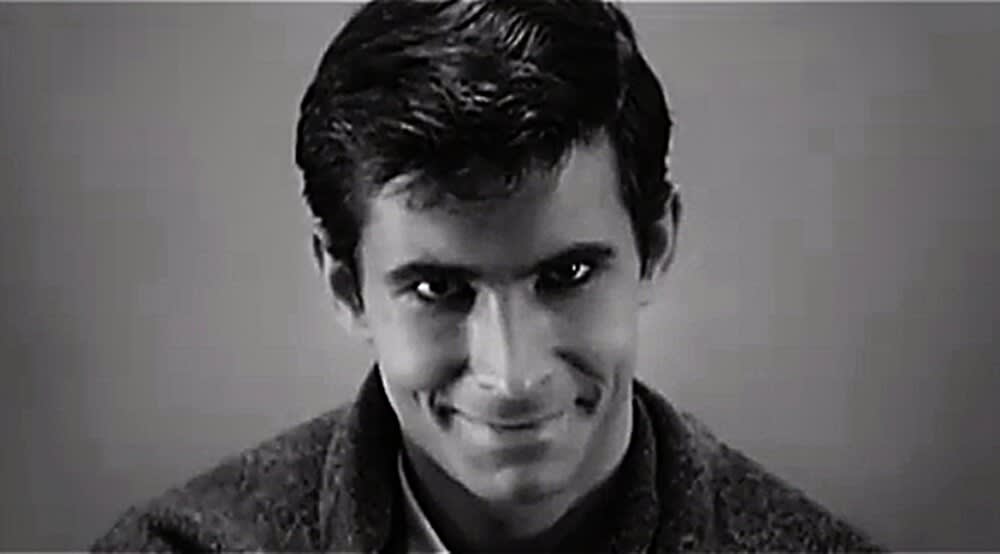 Or you know what would really blow the judges away? Going as the shower. Yes, we mean it. Fashion a shower stall out of Styrofoam, cardboard, or anything you can get your hands on. Don a skin-colored body suit, maybe paint some blood stains on it. Bonus points if you can somehow pump water out of the shower head.
What's that saying again… go big or go home?