Have you heard the news yet?
LA Opera has officially announced its 2019/20 season. And boy is it a good one. From world premieres to company favorites — not to mention the 154th role debut for Plácido Domingo — the 34th season has something for everyone. Don't believe us? Scroll down for some of the most exciting highlights from LA Opera's 19/20 season!
1. Three Brand-New Productions
It's been 25 years since LA Opera saw a new production of La Bohème, so we're kicking off the 2019/20 season with a new version of opera's most beloved show plus two more. Director Barrie Kosky (who also directed our fanciful The Magic Flute) re-imagines the beloved Puccini masterpiece. Then we end the season with a new production of Mozart's The Marriage of Figaro from visionary film director James Gray with costumes designed by Christian Lacroix. Not to mention the highly-anticipated world premiere of Matthew Aucoin's Eurydice. Exciting, right?
2. Three Productions New to LA Opera
Even though we've been around the block for over three decades, there are still operas that have yet to bee seen at LA Opera, including Donizetti's Roberto Devereux and Adam Guettel's acclaimed musical The Light in the Piazza. And let's not forget a new-to-LA production of Debussy's Pelléas and Mélisande, which hasn't been seen on the LA Opera stage in over two decades.
3. Back to Basics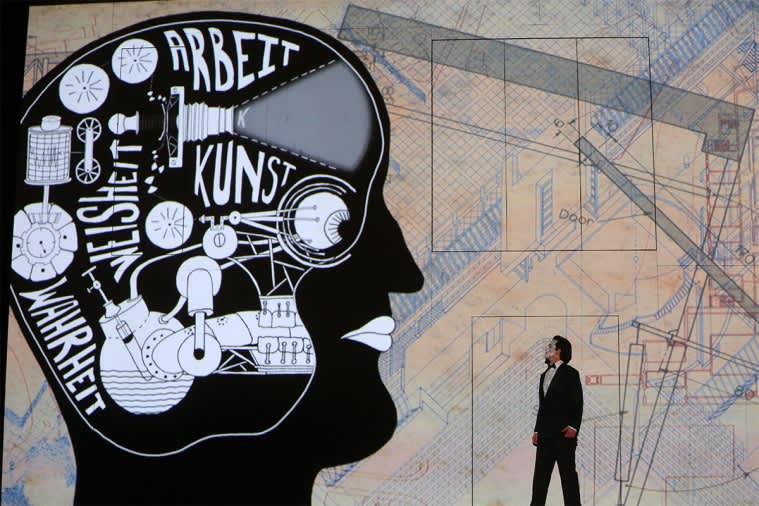 At LA Opera, we like to say that if it ain't broke, don't fix it. That's why our most popular production of The Magic Flute returns to LA Opera for the third time. Since 2012, this particular production by Barrie Kosky has been seen by almost half a million people, all over the world.

4. Another role debut for Domingo
Plácido Domingo, Eli and Edythe Broad General Director, has done it all. And he's about to do even more by adding another role to his roster of leading parts (specifically, his 154th role debut): The Duke of Nottingham in Donizetti's Roberto Devereux. This piece has rarely been performed, but is seeing a bit more action in the last few years, and LAO see's why: this bel canto (Italian for "beautiful singing, and also a popular style of Italian opera that Domingo still dominates) gem has some pretty stunning music!
5. Eun Sun Kim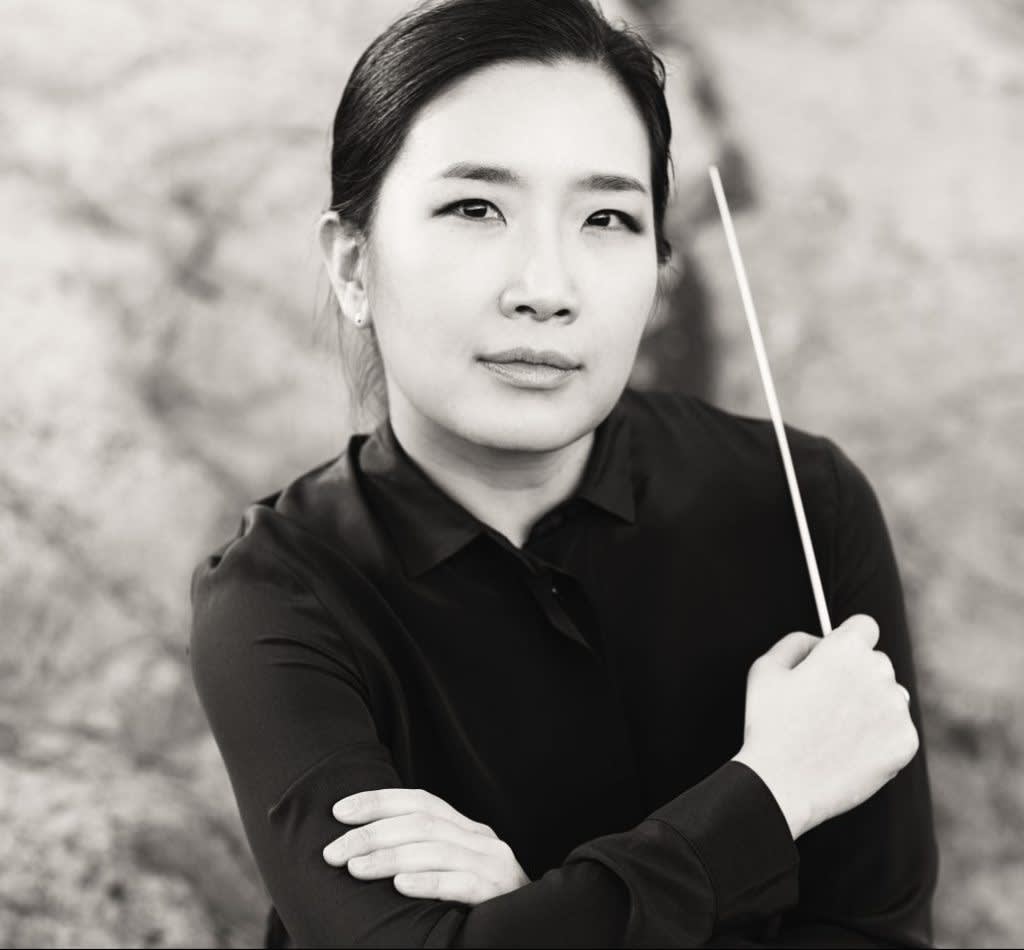 Roberto Devereux also sees the debut of South Korean conductor Eun Sun Kim, who has been gracing opera houses from the podium all around the world. She was recently named Principal Guest Conductor of Houston Grand Opera, and heads to San Francisco Opera in a few months to lead its production of Rusalka. Pretty cool, right?
6. A Little Night Music(al)
If there was ever a chance to catch Renée Fleming in a brand new role, it's Adam Guettel's The Light in the Piazza. The winner of six Tony Awards, this beloved Broadway musical is your second chance at young love. (Did we mention that if you purchase a full-season subscription, you get Piazza for free? Click here to learn more.)
7. Three "Geniuses", One Opera
Artist-in-Residence Matthew Aucoin partners with playwright Sarah Ruhl for a new opera, Eurydice, that reimagines ancient mythology for a modern age, alongside iconic stage director Mary Zimmerman. This time, the tale unfolds from the heroine's point of view. Oh, and did we mention that Aucoin, Ruhl and Zimmerman are officially"geniuses"? All three have won the prestigious MacArthur Genius Fellowship.

8. Dancing Under LA's 7th Street Bridge
Our community-wide festival, Eurydice Found, will celebrate arts and culture throughout the city, but focus on the female perspective. For one of our events, we'll be working with Heidi Duckler Dance and converting the vacant underpass beneath LA's historic 7th Street Bridge into a performance and exhibition space. If "underworld dancing" isn't your thing, you can catch a screening of Black Orpheus, winner of the 1960 Academy Award for Best Foreign Language Film, at the Hammer Museum as part of the festival too.
9. Finally, the One You've Been "Dying" For
The Theatre at the Ace Hotel will play host to Psycho: Live with Orchestra. The Halloween tradition has brought a multitude of horror films, but this the one you won't want to miss. You'll have SIX chances to catch it with Domingo-Colburn-Stein Young Artist Lois Lohraseb conducting this time around, from Oct. 25-31.
10. Young Artists, Big Talent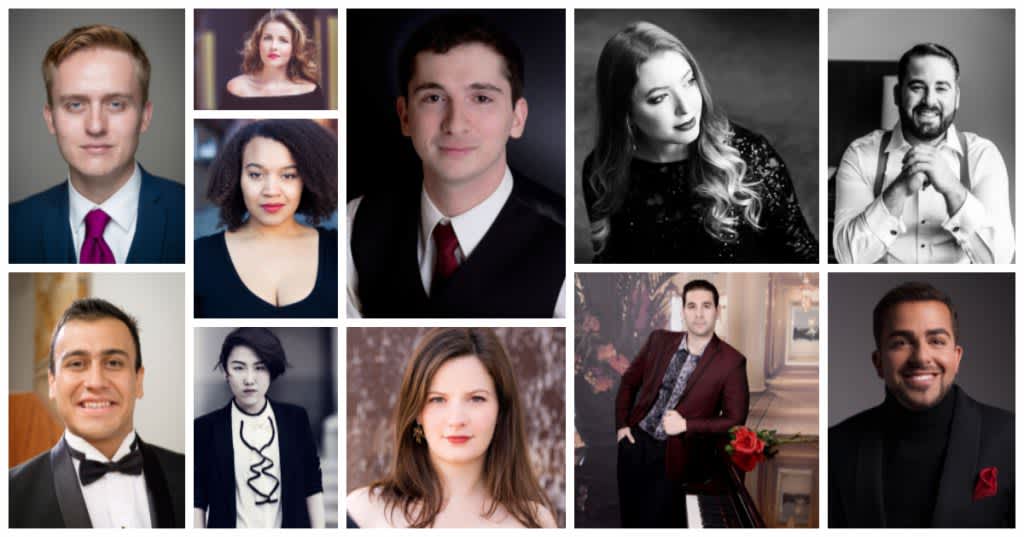 Speaking of YAPs (opera slang for "young artists"), our Domingo-Colburn-Stein Young Artists tackle a variety of roles and you'll be blown away at how talented they really are. You can catch:
11. Return of the YAPs
...not to mention all of the returning young artists singing lead roles. Alumni of the Domingo-Colburn-Stein Young Artist Program coming back for the 19/20 season include:
Baritone Kihun Yoon as Marcello in

La Bohème

Bass-Baritone Nicholas Brownlee as Colline in

La Bohème

Baritone Theo Hoffman as Papageno in

The Magic Flute

Soprano So Young Park as Queen of the Night in

The Magic Flute

...and literally so many more that this list would go on forever
12. Du Yun Brings Angel's Bone to Los Angeles
In another groundbreaking collaboration with Beth Morrison Projects, Pulitzer Prize-winning composer Du Yun makes her LA Opera debut with Angel's Bone, an allegory of human trafficking in modern times. In an interview with NPR, Yun said: "We all have our own narrative of what human trafficking is supposed to be, but if you do a little research, human trafficking happens, in many different forms and shapes, right in our backyard."
13. Javier Camarena in Recital
He's baaaaaack! One of the preeminent bel canto (Italian for "beautiful singing") specialists of our time, Mexican tenor Javier Camarena returns to Los Angeles (he was unforgettable in his 2017 company debut in The Pearl Fishers) for a recital debut that will feature beloved favorites.
14. One-Night-Only: Rodelinda
Duplicity and deceit. Schemes and secrets. All of these ingredients combined make the perfect storyline for opera seria, (or "serious opera," a popular style of opera from the 18th century that was used as inspiration for many composers). Harry Bicket and The English Concert come to Los Angeles for a performance of Handel's Rodelinda. This masterpiece of baroque opera is full of brazenly amoral characters doing dastardly deeds.
15. And Some For the Kids
Opera makes a great date night with beautiful music and champagne abound. But, we also want opera to be a family affair, which is why we have Domingo Family Days — and the kiddos are half price. For 2019/20 we've designated The Magic Flute and The Marriage of Figaro and we'll host lots of fun activities; meeting the cast, cookie decorating, games… you know, all the things kids like to do.
You have no reason not to find something to love about the new season. Click here for more information on LA Opera's 2019/20 season.